M5StickC laser rangefinder
In this project we transform the M5StickC board into a laser rangefinder to accurately measure distances up to 2 meters. For this we need the ToF HAT (Time-of-Flight) sensor together with the M5StickC.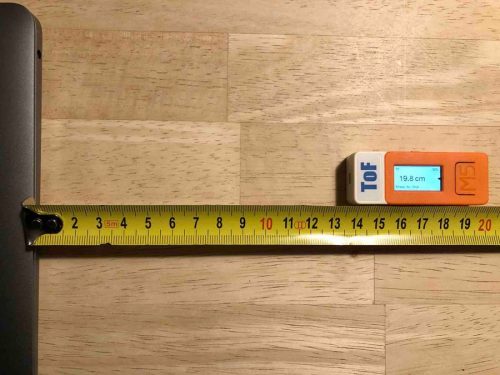 In addition to displaying the distance, the software can also transmit the measured value to other devices via Bluetooth. In this way, the M5StickC with ToF HAT can be represented as a single point LiDAR for detecting obstacles when mounted, for example, on a robot.
To simplify software development, this project uses the Blech programming language which helps both to structure the application and to manage the timing activities prevalent in the embedded software. It is also very useful for modeling and controlling the user interface.