Never lose your phone again
Who has never left their phone in one place and realized too late that they have lost it? In this project we will look for a solution to the problem; whenever you are too far away from your phone, "Don't Lose Me" will blink and whistle, as well as your phone will play an annoying sound (or a song of your choice).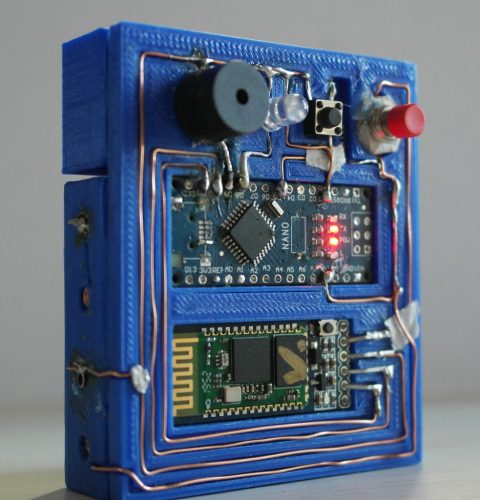 A Bluetooth connection is established between the phone and "Don't Lose Me" (via the HC05 module). Your phone is constantly sending data to an Arduino Nano. When the connection is interrupted it's for 2 reasons: either you are too far from the mobile or you have pressed the red button. In both cases the result is the same, Arduino receives no data and starts blinking and whistling, your phone detects that the data it is sending has no receiver and as a result it will play an alarm.