Have Fun Creating a Bluetooth-Controlled Daft Punk RGB Helmet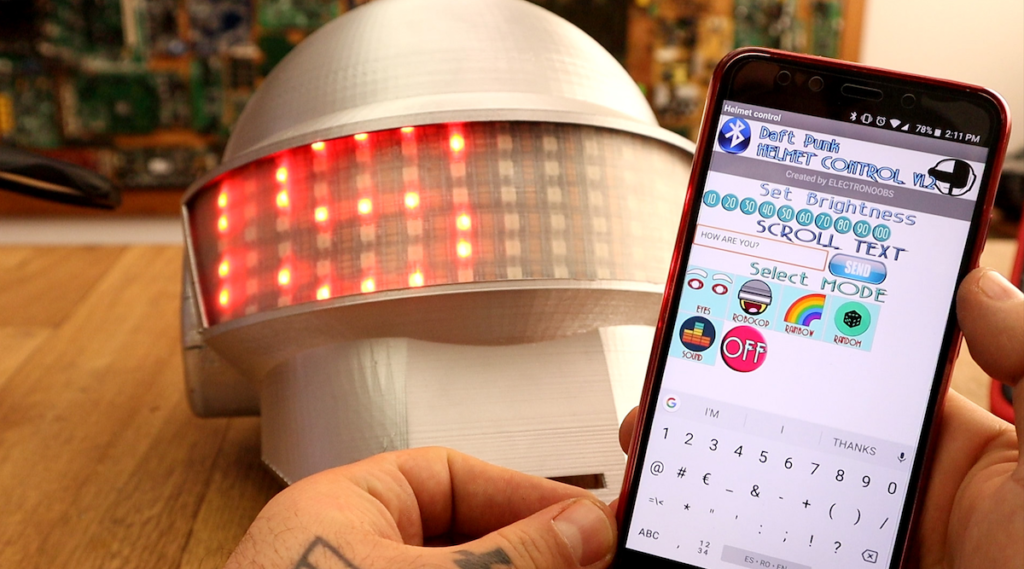 If you like electronic music, you must know Daft Punk's glowing electronic helmets. Now, thanks to this Electronoobs tutorial, you can make a very good and affordable replica for around $20 and 30 hours of print time.
This is a very simple project that uses the Adafruid library to control a RGB adressable LED strip that will eb inside of a Daft punk Helmet. In this tutorial you will find the STL files to 3D print the plastic helmet, the schematic for the LED control with Bluetooth and the Android App that I've made to control it.
This Daft Punk's helmet replica features seven WS2812 RGB LED strips, all connected to an Arduino Nano. Everything is controlled over Bluetooth by a custom Android app made with the MIT App Inventor, along with a microphone that allows the visor to react to music.
Print files for the helmet itself are based on this Thomas Bangalter build by the Ruiz Brothers, and with this metallic paint it looks awasome!