Enviro+ Pi Hat for Indoors and Out Air Pollution Monitoring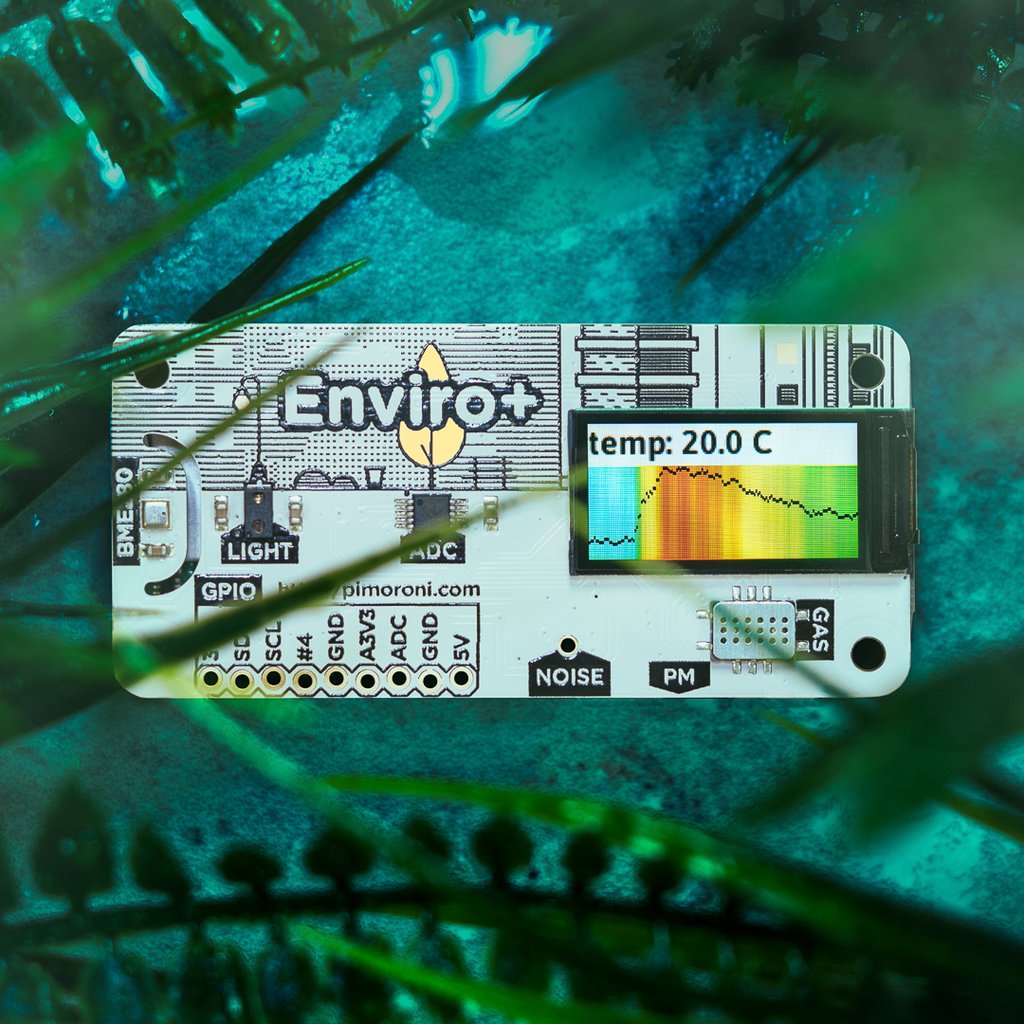 The Raspberry pi hat, called Enviro+, comes from Pimoroni, which is pitching the add-on as a cheap alternative to expensive environmental monitoring stations.
With an additional particulate matter sensor, the Pi-based air-monitoring device can be placed just outside a house. Without the additional sensor, it can be used to monitor indoor air characteristics.
"Designed for environmental monitoring, Enviro+ lets you measure air quality (pollutant gases and particulates*), temperature, pressure, humidity, light, and noise level. When combined with a particulate matter sensor*, it's great for monitoring air quality just outside your house (more information below), or without the particulate sensor you can use it to monitor indoor conditions."
The base Enviro+ includes a single sensor for measuring temperature, air pressure, and humidity. A separate sensor measures light and proximity, and another analog sensor measures gas.
The Enviro+ itself costs $57, while the Plantower PMS5003 particulate matter sensor with a cable costs an extra $32. Pimoroni's recommended setup includes a Raspberry Pi Zero, a 16GB microSD card, and a Raspberry Pi Universal Power Supply unit.

Main features are:
BME280 temperature, pressure, humidity sensor
LTR-559 light and proximity sensor
MICS6814 analog gas sensor
ADS1015 analog to digital converter (ADC)
MEMS microphone
96″ colour LCD (160×80)
Connector for particulate matter (PM) sensor*
pHAT-format board
Fully-assembled
Compatible with all 40-pin header Raspberry Pi models