Designed by an Ex Apple Employee, Obsidian is Affordable and It Looks Fantastic!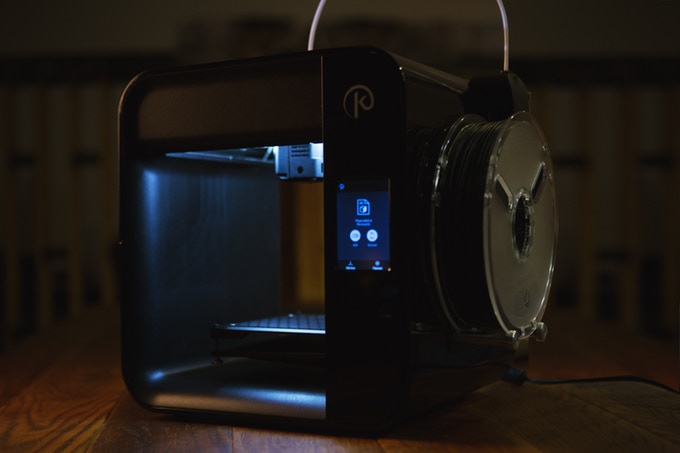 3D printers are like magic boxes. Put in some files and you get more than just a photo or a song, you get real-life tangible objects you can hold in your hand.
Obsidian gives you an all in one 3D printer experience. When you unbox it, all you have to do is plug it in, load the filament, and you're ready to go.  It's smart enough to tell you if there's something wrong or needs your attention with alerts or voice prompts.
Obsidian starts at $99 and is a category-killing 3D printer. Starting from just $99 you get an exquisite 3D printer that creates high-quality prints.
The $99 dollar entry-level set is aimed at fulfilling Kodama's mission of making 3D printing accessible to everyone, whether it's a design student in college or a designer in a developing country. Its $250 deluxe kit offers a robust set of features aimed at dethroning two $1000+ titans: Ultimaker2go and Replicator Mini+.
All Obsidians come with a built in spool holder, an LED light that illuminates the print bed area, a quick release nozzle that makes it easy to change nozzles, and a magnetic detachable print bed. All models promise the same print quality, and early print demonstrations show impressive results. The Plus and Deluxe version add convenience features like power outage recovery and touchscreen control. The deluxe version takes it one step further by making the touchscreen an Android-powered smart screen, this turns 3D printing into a killer app with remote control of your printer with an Android and iOS app. The Deluxe's camera can record time lapses, or live stream your prints, and while monitoring you can pause or control print settings.

Click here to visit Obsidian's Kickstarter page.