Wireless power contest, new ideas received. Submit yours to win one of the three Oscilloscopes!
Wireless power transfer was first demonstrated by –Nikola Tesla– in the 1890s; however, it is actually only in the last decade that the technology has been harnessed to the point where it offers real, tangible benefits to real world applications.
The basis of a wireless power system is essentially two coils: a transmitter and receiver coil. The transmitter coil is energized by alternating current to generate a magnetic field, which in turn induces a current in the receiver coil.
We've partnered with –Integrated Device Technology, Inc.– and –Würth Elektronik– to find new applications for Wireless Power.
Show us your ideas on how you want to use the Wireless Power Kit developed byFutura Elettronica. The Wireless Power Kit includes an FT1235 5W transmitter and an FT1236 5W receiver.
New ideas received: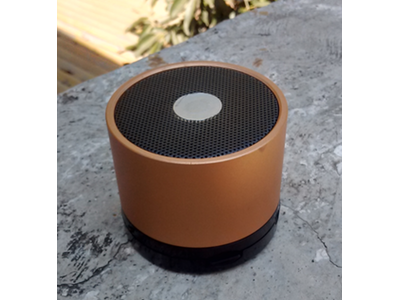 Bluetooth speakers with wireless charging
Speaker's got a new life,with the introduction Bluetooth wireless connectivity in past few years. all of the sudden the speakers didn't needed wire's to plug your phone's audio output to them. But still; with great powers comes greater battery need, and soon enough we need to charge these portable speaker and all we need is a wired charger. So why get back to a wall mounted charger or a laptop when we can wireless charge the portable speaker. The Idea is pretty simple : to add a wireless recharging system to portable speaker's, this would make the speaker's free of any sort of wire's once and for all. The speaker will be having a P9025AC-R-EVK receiver kit connected to the battery of the portable speakers and P9038-R-EVK transmitter kit would be embedded in the charging dock. Apart form this we can have a minimal portable speaker design and an android app that would interact with portable smart speaker.
This idea stems from the need to charge your smartphone when you are working, without losing time to connect your smartphone to the cable

Wireless Powered lightning-safe (overvoltage protected) NAS Backup System
The general idea is to attach the NAS by WIFI and disconnect the wired Ethernet and by the Wireless Powerkit of Futura Electronica the power supply as well. The Wireless Power Kit includes an FT1235 5W transmitter and an FT1236 5W receiver.
While the NAS functionality is needing more power than the 5W the Wireless Power Kit can offer, a battery will be charged additionally providing a UPS functionality during backup operation. The NAS functionality itself will only be turned on periodically or by some wake-up functionality realized by a low power MCU with low power WLAN.