Seismograph with Raspberry Pi
In this project we will see how to build a professional quality seismograph, completely open source, based on Raspberry-Pi and able to record earthquakes or other seismic events, natural (rockfall, glacier movement) or artificial (train detection, detection of vehicles). The seismograph works autonomously in the field, or it can be used as a seismic station.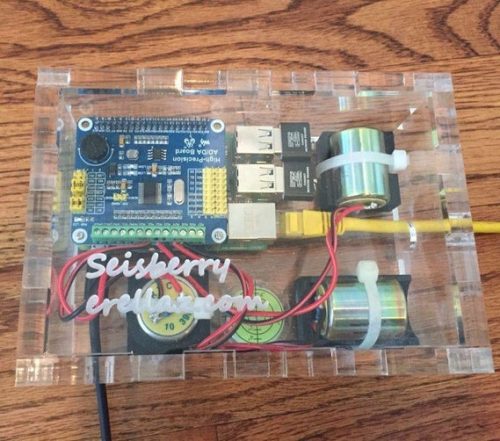 It is capable of running an Apache web server accessible with 1 click from anywhere in the world and displaying the last 48 hours of recorded seismic activity.
As far as the electronic is concerned we use a Raspberry Pi (we recommend the Raspberry 3B +), the Waveshare high precision AD/AC board for Raspberry, geophones (at least 1 vertical geophone, optionally 2 horizontal geophones).