Robosen T9: a Real "Transformers" Programmable Robot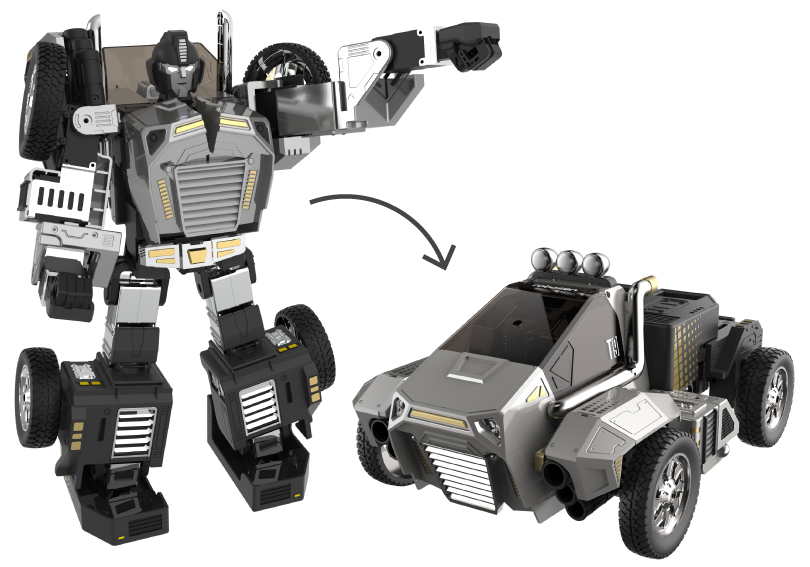 Robosen has launched the new Kickstarter campaign for the world's first intelligent auto transforming robot: T9.
They easily reached the original funding goal probably because this is the kind of toy that kids  and adults   have been dreaming of for decades. It doesn't have any official brand tie-in to Transformers, but obviously that was Robosen's inspiration for the T9. It seamlessly transforms between a drivable car and a walking bipedal robot, which is about as Transformers-esque as you can get.
Key features of T9 are:
Auto-Transforming.
Intelligent Programming.
STEAM Education (3D Programming & Scratch Programming).
Augmented Reality Games.
The T9 creates a platform for learning and developing core skills in STEAM education, coding and programming that is accessible for children and adults alike. Getting started with T9 is simple using an included APP that acts as a remote control. The intuitive APP lets users get started right away and the robot also responds to voice commands, a useful tool for beginners.

Once users are ready to take their programming skills to the next level, the T9 can be programmed for more complicated tasks and movements using two types of modes which include modular programming capabilities for multi-interfaces of animation and graphics. It uses a scratch programming system to convert obscure code into easy-to-understand visualizations.
Further information are available on the related Kickstarter page and in the video below.