Raspberry Pi based smart watering system kit for Makers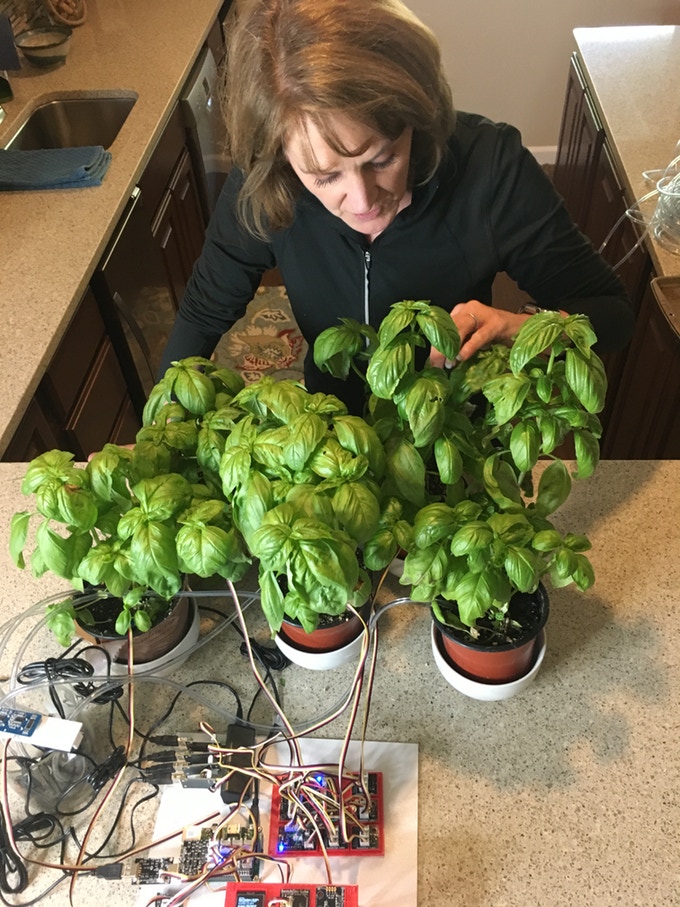 Designed to provide plenty of feedback on your plants environment, soil and condition, the Raspberry Pi plant monitoring system is also capable of automatic watering when required and updating you when anything may need your attention.
Smart Garden System (or SGS for short) is an introductory, easy to build Raspberry Pi based environmental monitoring and plant watering system using advanced sensors to monitor the soil moisture, monitor the sunlight, watch the air quality and monitor temperature and humidity.
Components included in the Raspberry Pi plant monitoring system include :
SI1145 Sunlight/IR/UV Sensor
8 Pixel RGBW Strip
Sensitive Grove Air Quality Sensor
4 Channel 16 bit Analog to Digital Connverter
HDC1080 Indoor Temperature and Humidity Sensor
Grove OLED 128×64 Display
Grove Ultrasonic Sensor
8 20cm Grove Cables
1 50cm Grove Cable
USB PowerControl NE Solid State Really
Capacitive Moisture Sensor
USB Activated Pump
Hose 200mm, Clip for hose
3D Printed Ultrasonic holder
3D Printed SGS Stand
A Kickstarter campaign has been created to help create a custom board which will remove many of the wires and clutter currently associated with the prototype. Shipping is expected to take place during November 2018, jump on the Kickstarter page for more information.