Kodak Has Launched its Raspberry Pi Based Desktop Portrait 3D Printer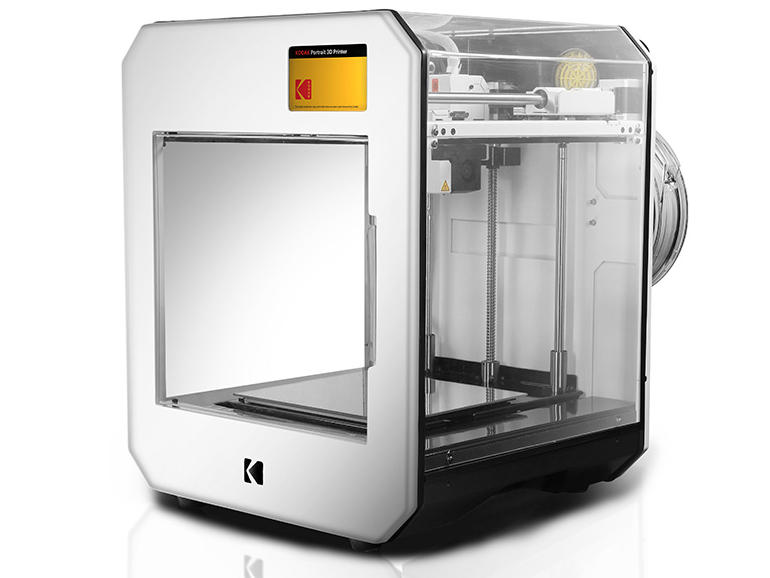 Kodak and Smart International have collaborated on a professional, dual extrusion Kodak Portrait 3D Printer that runs a Linux-based 3DprinterOS on a Raspberry Pi 3 board. The $3,500 device is designed for engineering, design, and education professionals.
The 3D printer features a five-inch color touchscreen with Kodak branding and can be accessed over Wi-Fi, Ethernet port, and USB. Other features of the newly launched Kodak 3D printer include automatic leveling and calibration and preset print parameters for every material.
The 455 x 435 x 565mm printer has an all-steel structure allowing high-temperature builds, with support for up to 105ºC build plate and up to 295ºC nozzle temperatures. The machine is also equipped with a HEPA and activated carbon filter, making it safe to use in a wide variety of settings, such as the office, home or school.
The Kodak device can be signed up to the Kodak 3D cloud, which is used to upload, share and adjust objects. There's also a camera to remotely monitor jobs underway. The device automatically records a time-lapse movie of the job. Users can access slice online, monitor their prints and receive over-the-air updates.
The 3D Printer has dual 1.75mm extruders — one with an all-metal hotend and one with a PTFE hotend — and both hotends are easily swappable. Those come standard with 0.4mm nozzles, and should be good for a 20–250 micron layer resolution. Positional accuracy is 12.5 microns in the X and Y axes, and 2.5 microns in the Z axis. The X and Y axes are riding on 16mm linear bearings, presumably pulled by belts, and the Z axis is driven by a 12mm precision ballscrew.

Materials include different grades of PLA, as well as ABS, Flex 98, HIPS, PETG, water soluble PVA, and two grades of Nylon. The Kodak manufactured materials are available in a wide color palette, including Kodak's Trade Dress Yellow.
For further information, please visit the official announcement page.