FlightWave Edge UAS: the long-range eyes in the sky!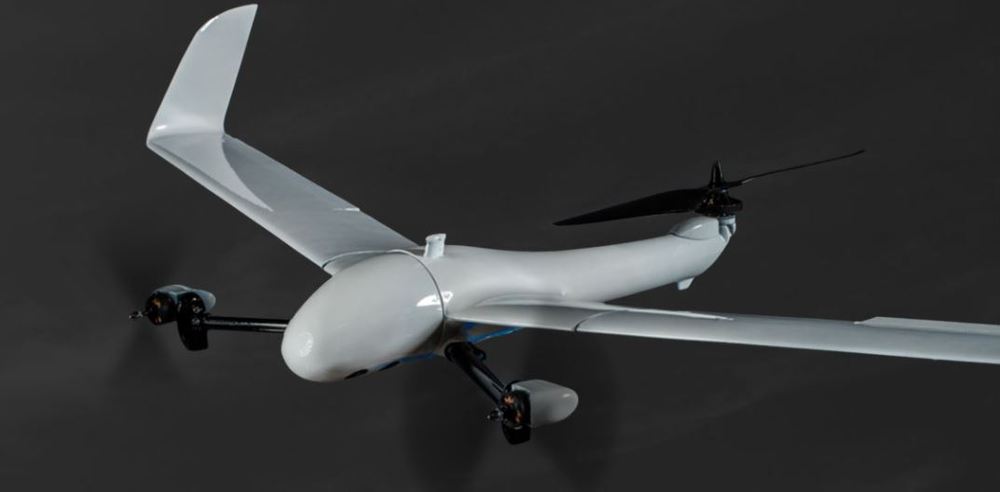 The FlighWave Aerospace Systems last week revealed the  Edge UAS. The startup company's drone is intended to provide customers with a sustained aerial presence in high winds during maritime and terrestrial missions.
FlightWave plans to work with partners and customers on customized payloads through its Payload Partners Program—an initiative to open-source an integration kit for the Edge's payload bay or nosecone.
"FlightWave is the only company with an open-source platform to integrate new sensors," said Edmund Cronin, company chief marketing officer.
The Edge is intended to provide government agencies, private companies and non-profit organizations with a cost-effective UAS to protect assets or monitor the environment. FlightWave said the Edge is well suited for conservation, energy, public safety and agriculture applications.
Made in the U.S. and assembled without tools, the Edge can take off and land vertically. It uses a click-to-fly touchscreen tablet controller. Operators can use automated flight planning or manual piloting.

The Edge has more than two hours of flight endurance and a range of up to 60 miles. It's weather resistant and can fly in wind speeds of up to 40 knots. A swappable, twist-lock bay can handle standard or custom payloads. The system breaks down and can be stored or transported in a case. The company expects to later equip the aircraft with solar power for increased range and endurance.
Jump on FlightWave website for more information.