ECG display with Arduino
This ECG (electrocardiogram) unit has an integrated 2.8 "display. The latter can show individual heartbeats in two different formats and a Poincaré texture. It is battery powered and can be worn around the neck on a lanyard.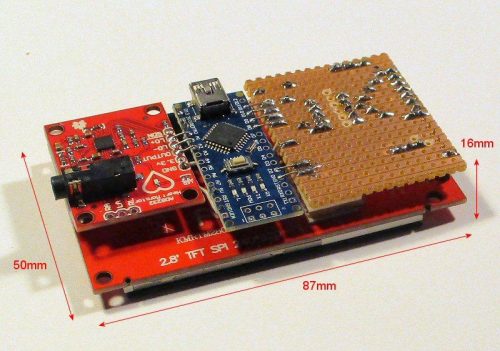 The device is based on an Arduino Nano, which receives data from ECG sensors and displays them on a 2.8 "TFT display.