DIY an Amazing Arduino-Powered MechWarrior Suit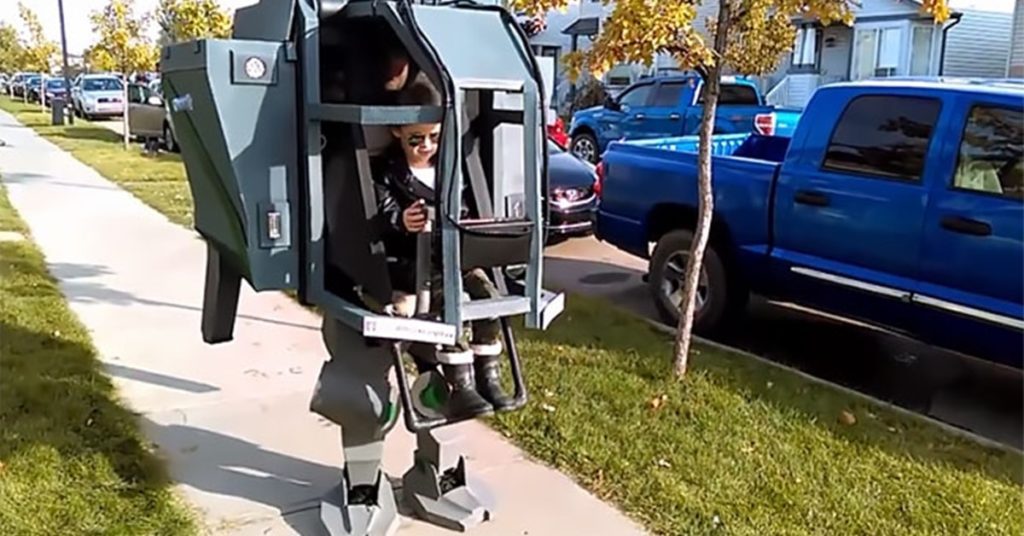 "I built this costume for the Edmonton Comic Expo 2018, but also because I have kids, nieces, and nephews, and a costume like this scores mega points, doesn't it?"
This amazing creation requires both a child and an adult to make it work.
The suit is beautifully designed by creator Gridlock Cosplay, and features an Arduino-powered control system. This allows the little pilot to command the mech's human engine via a joystick and system of lights.
 "The indicators at the bottom of the overhead display show what direction the joystick is being pushed. Since I have clear view of the overhead display, I won't have to have any LEDs right in my face but will still be able to receive instructions. And they add more flash."
The Arduino Nano board also allows you to control exterior and interior lights, a pilot cooling fan, spinning radar assembly, retractable pilot cage, and of course a cell phone holder in the padded engine compartment.
I think the result is absolutely brilliant, the design is so cool and it seems so funny for kids…and adults!