DIY a Raspberry Pi E Ink Magic Mirror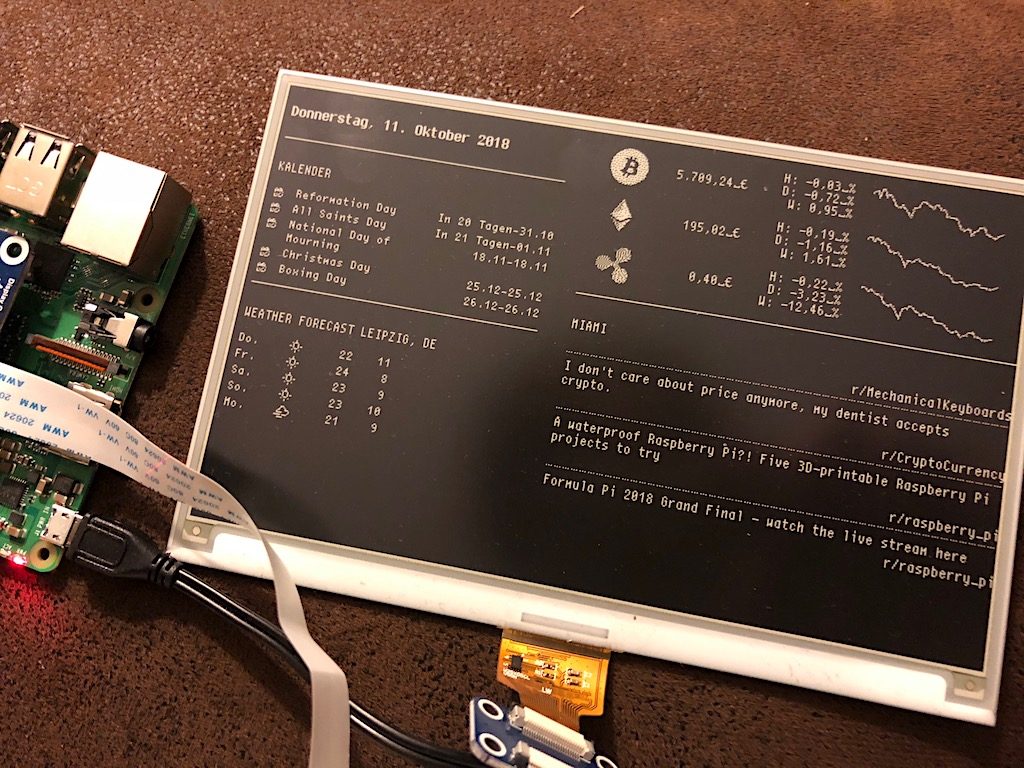 Ben Roe has just revealed the instructions to create a DIY E Ink Magic Mirror. He developed a node.js script to run a local Magic Mirror site, then takes a screenshot of it to push to a 7.5-inch Waveshare E Ink display. So yes, it's a magic mirror in software only and all is managed by a Raspberry Pi Zero.
This low-power E ink display can show calendar appointments, weather forecasts, news updates, incoming messages, and other information.
But above all, most of the components seem pretty easy to source and assemble and the result is pretty cost-effective: you could build your own using less than $100 in parts.
There are really only a few pieces of hardware involved: a Raspberry Pi Zero W ($10), a 7.5 inch Waveshare E Ink display ($50ish), a microSD card, and a micro USB power adapter — which you may already have lying around.
The trickiest part may be building a frame for this E Ink picture frame, but if you've got a 3D printer you can use that.

Further information can be found on Github.