ATHENA32: The Microchip PIC32MX demo board – Documentation Released
The ATHENA32 is an evaluation board designed to allow the user to experiment with a broad range of peripheral of PIC32MX family without the need of additional boards or devices. It has been specifically designed to address the SW development process with Microchip 32-bit line of controllers using Microchip official toolchain (in particular MPLab X, XC32 compiler and MPLab Harmony SW framework).
The picture below shows the ATHENA32 hw characteristics: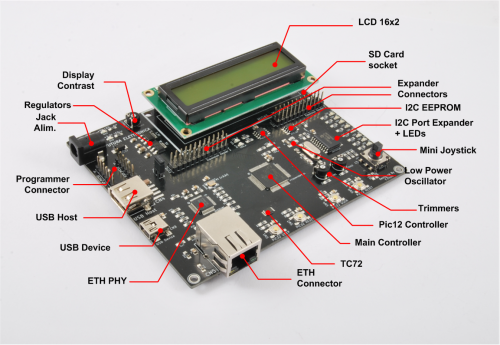 With Athena32 you can easily learn how to develop complex applications with PIC32 and Microchip Technology toolchain
Download the Athena32 Documentation and Sw Framework

You can buy Athena32 from OpenStore.
Athena32, the PIC32 learning environment!