100% funded on kickstarter emonPi: Open-Hardware Raspberry Pi-Based Energy Monitor
By
Staff
on April 15, 2015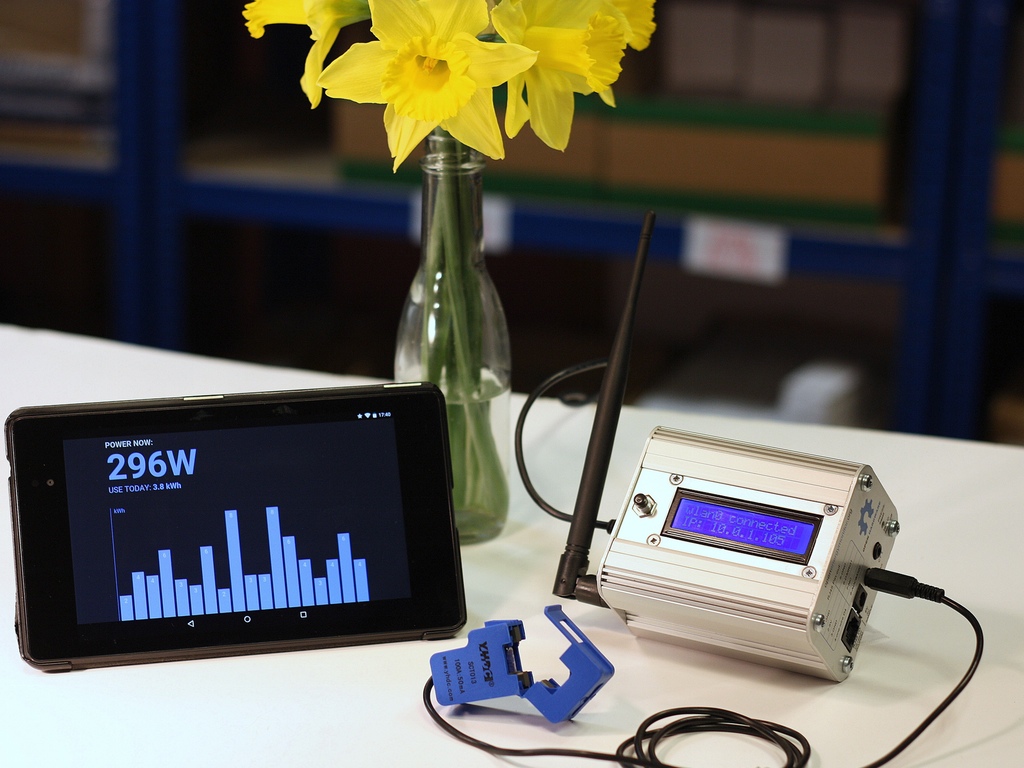 Useful tool already funded before the end of backing campaign, to monitor power consumption and stream data over internet:
The emonPi is an open-hardware Raspberry Pi and Arduino based web-connected energy and environmental monitoring unit.

The emonPi energy monitor has been designed with community input to be easy to setup and install while still retaining maximum hackability and customisation for many different types of applications: home energy monitoring, solar PV monitoring, heat-pump monitoring and temperature & humidity monitoring.

The unit will be beautifully enclosed in a robust wall-mountable extruded aluminium enclosure designed and manufactured in the UK by our partners Lincoln Binns. Aluminium was chosen as unlike acrylic or ABS plastic it can be 100% recycled at end-of-life.

With a connection to the web via WIFI or Ethernet the emonPi will not just be a tidy bit of standalone hardware. The data it collects is posted real-time to Emoncms, our powerful open-source web-app, for processing, logging and visualising. Emoncms can be run locally on the emonPi itself, your own server, or you can use our free hosted service.

The emonPi design is the cumulation of 6 years of collaborative development by the OpenEnergyMonitor team.
The device can be used as:
home power consumption monitor
solar panel power production monitor
environmental monitor
heat pump monitor
home automation monitor
pulse count / counters remote reading
At its heart the emonPi is an Arduino energy monitoring shield for the Raspberry Pi.
An Arduino compatible ATmega328 is used to perform the energy monitoring ADC sampling and power calculations. Data is passed to the Raspberry Pi via its GPIO internal serial port in JeeLabs packet format. Arduino compatible firmware sketches can be uploaded directly to the  emonPi's ATmega328 via the Raspberry Pi GPIO

see full details at emonPi: Open-Hardware Raspberry Pi-Based Energy Monitor