WarPI: Raspberry Pi Zero Powered Scientific Calculator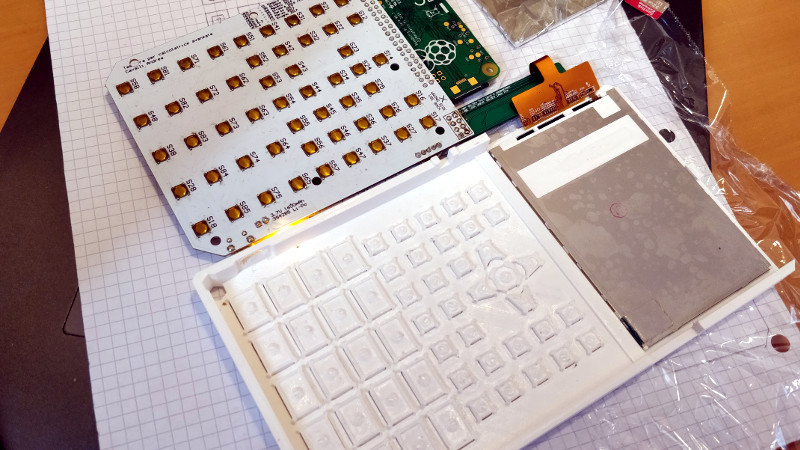 Do I build it, or do I buy it?
Starting from this paralyzing doubt, the maker Andrea Cavalli had no choice but to build it, of course!
Thanks to a Raspberry Pi Zero, a 3d Printed case and a customized software, he managed to build his own scientific calculator from scratch.
His PCB hooks right up to the GPIO pins of the internal Raspberry Pi Zero, making interfacing with the dome switch keyboard very easy. The board also holds the power management hardware for the device, including the physical power switch, USB connection for charging, and TPS79942DDCR linear regulator.

The case, including the buttons, is entirely 3D printed. At this point the buttons don't actually have any labels on them, which presumably makes the calculator more than a little challenging to use, but no doubt [Andrea] is working on that for a later revision of the hardware. A particularly nice detail is the hatch to access the Pi's micro SD card, making it easy to update the software or completely switch operating systems without having to take the calculator apart.
All you need to do-it-yourself is available on GitHub.
For other information you can watch the video below or jump at Hackaday.com.