Tina is the new 3d printed Open Biomedical hand!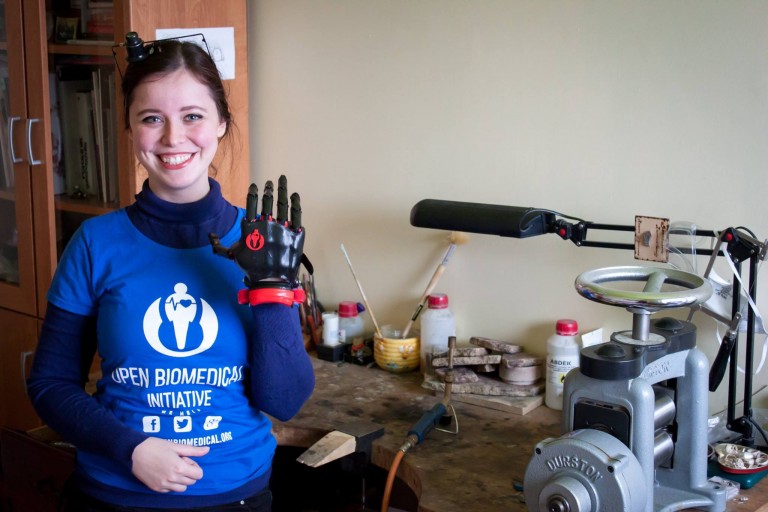 Justyna Stasiewicz is a jewelry designer who worked several times modelling in 3D her jewelry creations.
Few months ago she had the chance to meet the Open BioMedical Initiative, discovering the opportunity to help people in need following a new approach based on collaboration and new technologies such as 3D printing. The volunteer recently created a completely new project for the community: TINA, the 3D printed mechanical hand.
Modeled using Rhinoceros and its expansion Matrix, the hand is dedicated to those who are missing the palm and the fingers, while keeping the wrist's functionality.
The hand consists of 3 parts: the fingers, the palm and finally the gimbal which serves to anchor it on the forearm. Thanks to the movements of the wrist, which is positioned inside of TINA and blocked with velcro strips, the hand is moved by a system of rods which traverse the fingers and are hidden inside of the gimbal.

Soon, they will publish online the 3D printable files of the project along with all the documentation needed to replicate it and use it.
Everyone has the chance to improve other people's lives and Justyna decided to do it with TINA!
Stay tuned on Open Biomedical Initiative for any update.