Seeed Studio Fusion, PCB and Industry4.0 services for sales in March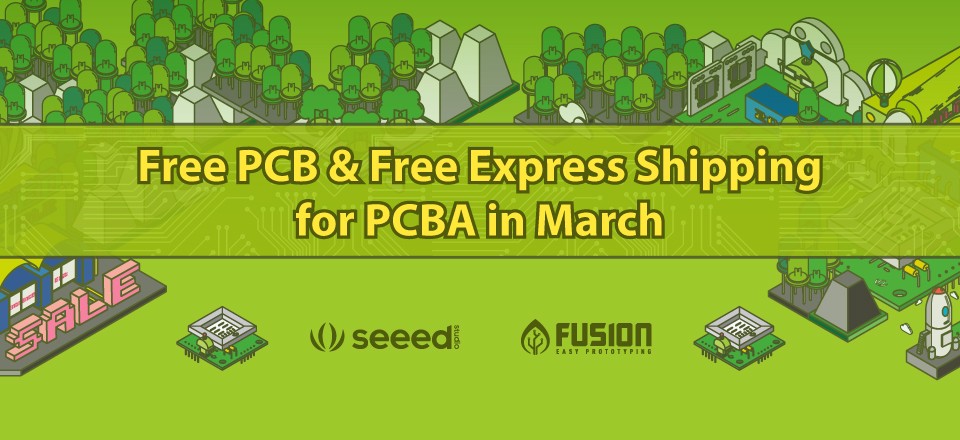 Seeed is a hardware innovation platform for makers to grow inspirations into differentiating products and offers accessible technologies with quality and delivery guaranteed.
Seeed Fusion Service offers one-stop prototyping service for PCB (printed circuit board) design and production services, PCBA (PCB Assembly) service and other electronic and mechanical customized service (like CNC milling, 3D printing, PCB layout service, PCB Stencil).
A quick overview of Seeed strengths:
Unbeatable prices: only $9.9 for 10pcs 2 layer 100x100mm boards
Gerber Viewer: engineers are able to preview different colors effects after uploading their gerber file.
Free color: Seeed Studio Fusion cancelled the color charge.
They have 213 new components added to the OPL v1.1 list, totally there are 628 parts in Seeed's Open Part Library, covering all the popular parts for PCBs
Over 10 materials to choose among, for 3D Printing.
To celebrate Seeeday, Seeed Studio Fusion offers FREE PCB + free shipping for PCB assembly in March, 2017!
Click here to visit their website and make your order!