Long range autonomous boat
This project was inspired by the vision of a real boat equipped with various sensors capable of measuring the depth of the seabed; we therefore thought of building an autonomous small-scale boat to perform the same tasks.
This could be equipped with the necessary sensors and programmed to guide you along a desired path and gather information. The boat would also be equipped with a radio telemetry system in order to monitor its status in real time.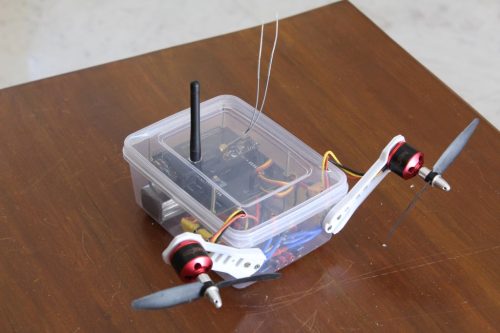 The main control circuit of the autonomous boat is based on a custom PCB designed to contain an Arduino UNO and the various sensors. The files are available. Then solder the necessary ports and pins and mount the Arduino, the GPS module, the compass module, the ESCs, the telemetry radio and the receiver radio. The PCB also contains a port for checking the voltage of the LiPo battery cells.