Prusament: the PLA Filament By Prusa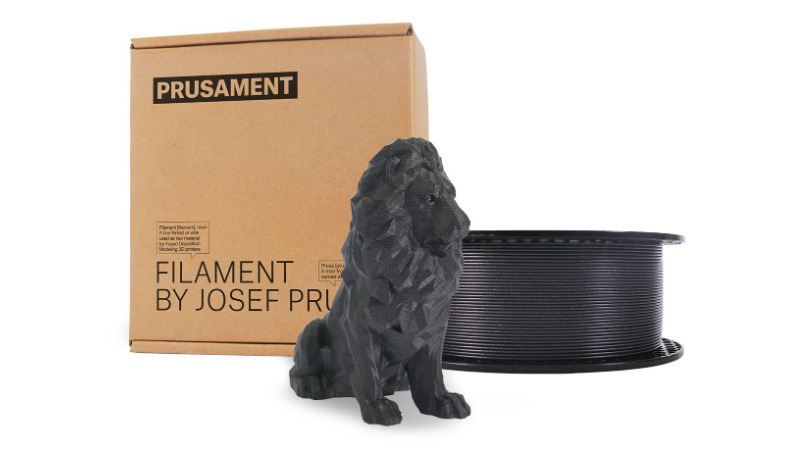 Prusa Research develops 3D printing hardware, electronics, software, and firmware.
Unsatisfied with the quality of affordable filament available on the 3D printing market, Prusa and his team of over 40 professionals began building a filament factory to develop and perfect their own range of materials. With the intention of gaining full control on final print quality, the company has manufactured high-quality PLA filament with diameter and color consistency, ±0.02mm precision, and spool traceability.
"This is very important, because even the industry standard of ±50 µm may result in up to 11.4 % variation in volume, which means the diameter can be anywhere between 1.70 mm and 1.80 mm. In layman's terms: it can lead to major problems regarding the printed object quality. That's why our system will not allow any spool to be packed and shipped even if there's only a single spot that is not within the 20 µm tolerance."
Prusa and co. are so confident in the quality of their filament that each spool will come with a scannable QR code, each of which contains an individual report of manufacturing specifications with a graph and data analysis. This allows the customer to check out the exact specifications of the spool they have, including technical details like the weight, length, basic diameter, maximum deviation, standard deviation and ovality of the spool. The QR code also displays a graph of the diameter that covers the entirety of the spool.
At the moment, Prusa Research is only launching PLA filament in Silver, Galaxy Black, Lipstick Red, and Azure Blue, but plans to greatly expand the color range. The company also plans to release PETG and ASA in the near future.

Prusament filaments are available for purchase on its e-shop for 24.99 USD/EUR (VAT incl.) right now, and will also be available on Amazon within a month.