Pi-Top 4: the New Go Anyware Pi-Powered Computer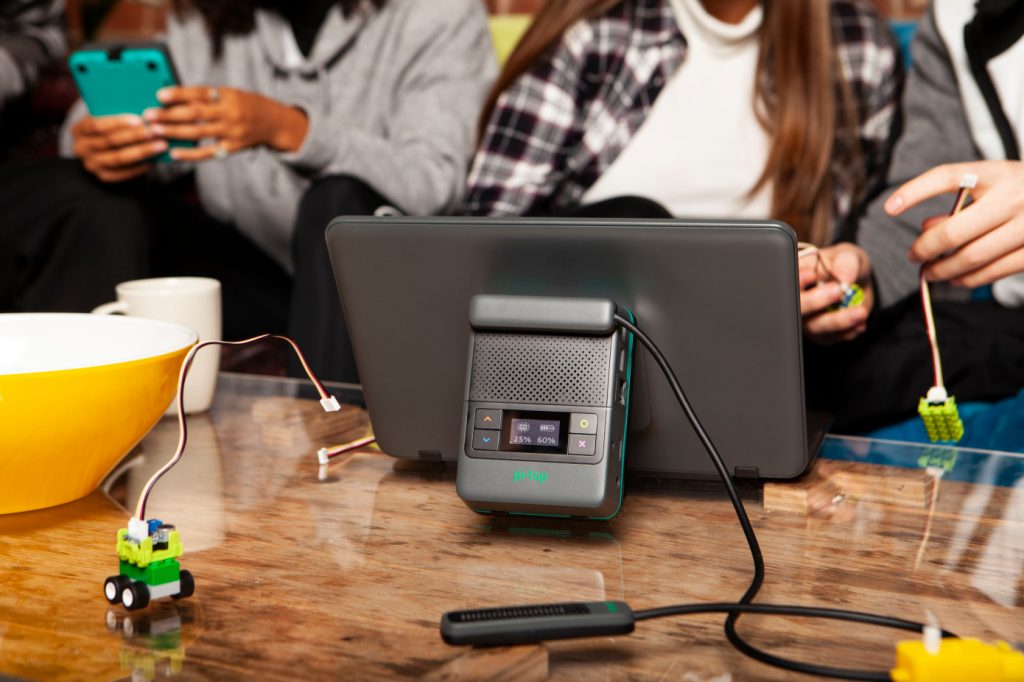 As you probably guessed from the name, the pi-top 4 is the fourth product in the pi-top lineup of educational tools. The pi-top 3, for example, is a modular Raspberry Pi laptop. But, the pi-top 4 is going in a different direction.
The pi-top 4 puts the Raspberry Pi 3 Model B+ in a case with a mini-OLED screen, portable power pack with a three to six hour battery life, and four programmable buttons.
Instead of integrating a big screen and keyboard, this is a small enclosure that has connectivity designed to make it the brain of a modular ecosystem. Those connections make the pi-top 4 interesting.
The pi-top seems designed to take some of the hassle out of learning how to use the Pi to interact with anything from simple electronics like sensors through to full systems like robots.
The pi-top 4 is designed to be applicable, well, anywhere; up in the air, with the help of a drone attachment; powering a sensing weather balloon; acting as the brains for a rover style wheeled robot; or attached to sensors planted firmly in the ground to monitor local environmental conditions.
As with the Pi 3 Model B+, the device can be hooked to PCs so code can be deployed, with the pi-top 4 also simplifying the deployment process from a Windows PC, Mac or Chromebook.

Pi-top is also intending to sell a few accessories of its own to help get kids' creative project juices flowing — and has launched a range of accessories, cameras, motors and sensors to allow creators of all ages to start learning by making straight out of the box.