ModBerry M500 is the Raspberry Pi 3 Model B+ Based Automation Controller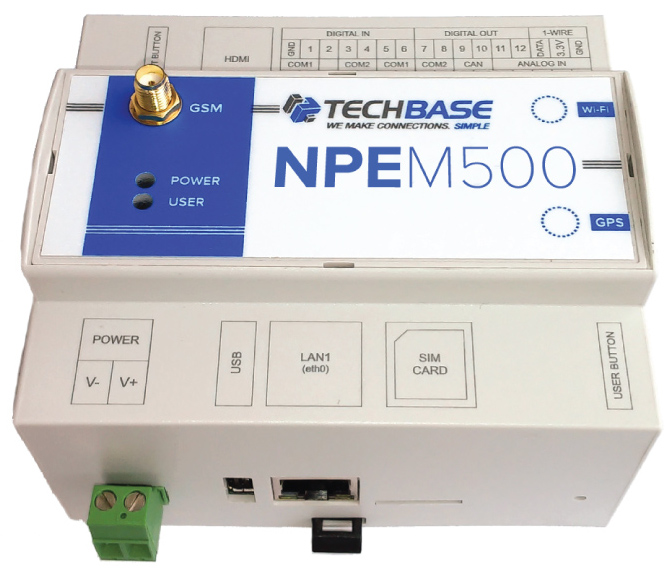 Techbase announced the availability of a new version of its ModBerry M500 industrial control computer, which advances from the Raspberry Pi 3 Model B to the new Raspberry Pi 3 Model B+ SBC. The updated ModBerry M500 offers a more powerful, feature-rich alternative to the ModBerry 500, which is based on the Raspberry Pi Compute Module 3.
The new model taps RPi 3 Model B+ enhancements including a faster 1.4GHz quad-core, Cortex-A53 SoC in the form of the Broadcom BCM2837B0, and a USB 2.0-based Gigabit Ethernet port with up to 300Mbps throughput instead of the earlier 10/100 port. The GbE port supports an upcoming Power-over-Ethernet add-on.
The wireless module has been upgraded to pre-certified model with a faster 802.11ac WiFi radio with dual-band 2.4GHz/5GHz operation. Bluetooth has advanced from 4.1 to 4.2, once again with BLE support. The new SBC also provides improved heat dissipation.
Further information may be found in Techbase's M500 update announcement and on the ModBerry website.