Lenco-MD is the World's First 3D Printed Modular Record Player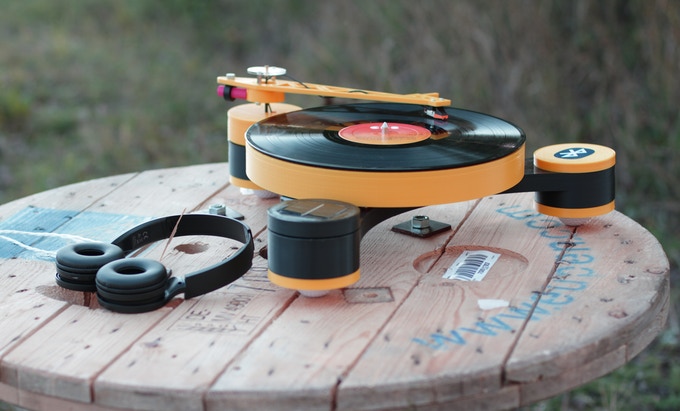 The Lenco-MD turntable rethinks the classic concept of the turntable, making quality audio equipment accessible and customizable. Lenco-MD is the result of a partnership between the Swiss hi-fi audio manufacturer Lenco, the Dutch 3D printer manufacturer RepRapUniverse, and the Qeske knowledge-sharing community.
It's a modular kit that you build yourself from Lenco components and 3D-printed parts. So it's also customizable and upgradable. All this with great audio quality and an aesthetic design.
You can design and integrate your own modules, redesign the entire thing, and hack or replace the various audio components to build the record player that best suits your musical tastes.
The Lenco-MD consists of multiple modular units. It is super easy to swap them and adapt the record player to suit your particular situation. On a sunny day, plug in the 'Lenco-MD Solar Module', combine it with the 'Lenco-MD Speaker Module' and you are set up to go outside. Plug in the 'Lenco-MD Bluetooth Module' and you are ready to go wireless.
This 3d printed turntable was launched via Kickstarter during this month, but the crowdfunding campaign is running until January 4th, 2019. Multiple packages are available: from a complete Lenco-MD turntable set to the bare hardware parts, allowing you to print the chassis of the turntable yourself . One kit without any of the 3D-printable parts is $112, or $225 with the printed parts included. The former kit is expected to ship in March 2019.