Interview with Evelyn Hriberšek: Creating Mixed Reality Art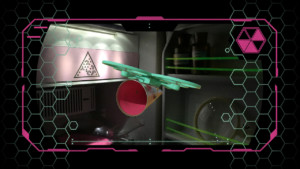 Evelyn Hriberšek's EURYDIKE interactive art piece puts you in the dark; figuratively and, at times, literally. We caught up with the artist after experiencing the extended run of EURYDIKE.
Evelyn Hriberšek is no stranger to the workings of augmented reality. An early pioneer of the technology, her efforts brought her to chair on the 2014 International Symposium on Mixed and Augmented Reality.
In 2012 she debuted an interactive art space titled O.R.pheus, which encouraged its 'players' (we'll refer to the experiences as players since a great degree of role-play and interaction is required) to explore a 1000-square-meter hospital in an underground bunker in Munich in search of camera readable codes. Finding them would unlock content tied to the narrative of O.R.pheus.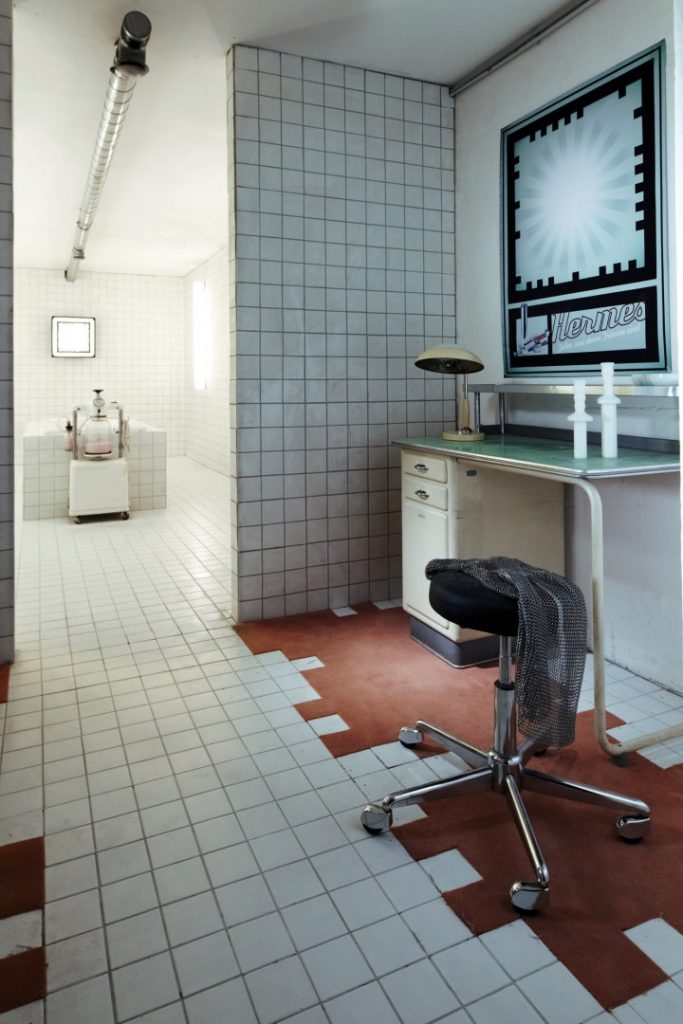 O.R.pheus relied on smartphones held in-hand to experience. For Hriberšek's 2017 follow up, EURYDIKE, you go all in. With a VR headset, headphones and more, it all sums up to a wonderfully immersive experience.
You 'play' EURYDIKE alone. Pulled in to the preparation room one-by-one for your solitary 30-minute allotment of time, the immersion (and confusion) is immediate. Stumbling in the dark, you examine a scene and, like O.R.pheus before it, search for AR prompts that unravel snippets of content created especially for the experience.
It's a curious thing, sabotaging your own vision in favor of a real-time video feed. For EURYDIKE, which strongly evokes a specific retro-futuristic aesthetic, this plays off wonderfully.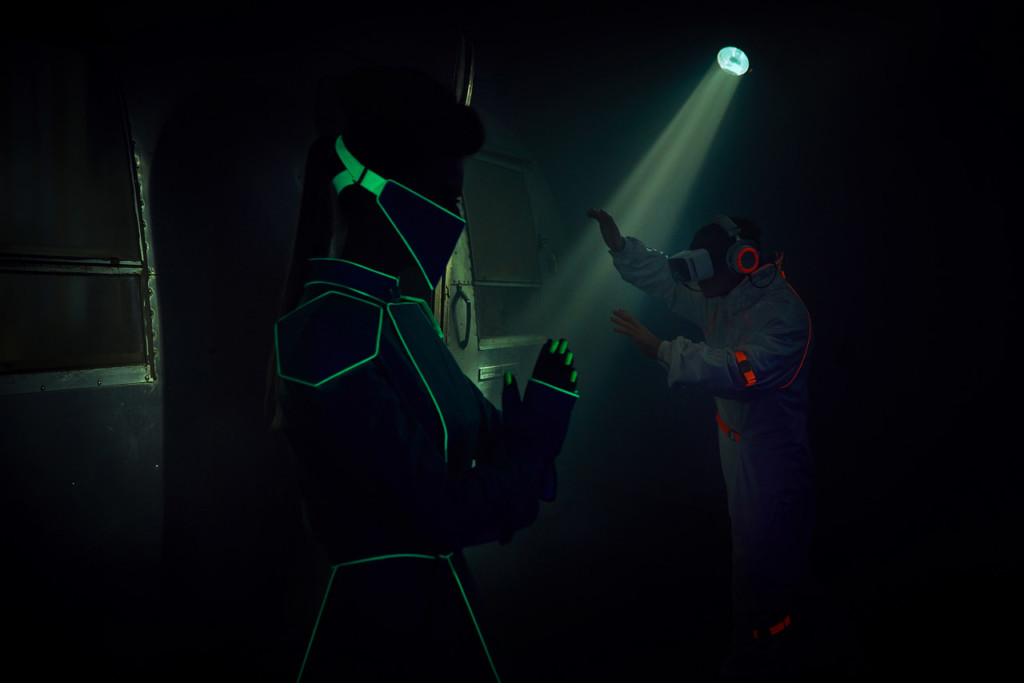 We won't spoil the mystique of EURYDIKE by explaining further. But it's impressive enough, so it has been nominated for "Deutscher Computerspielpreis" in the category "Best Presentation".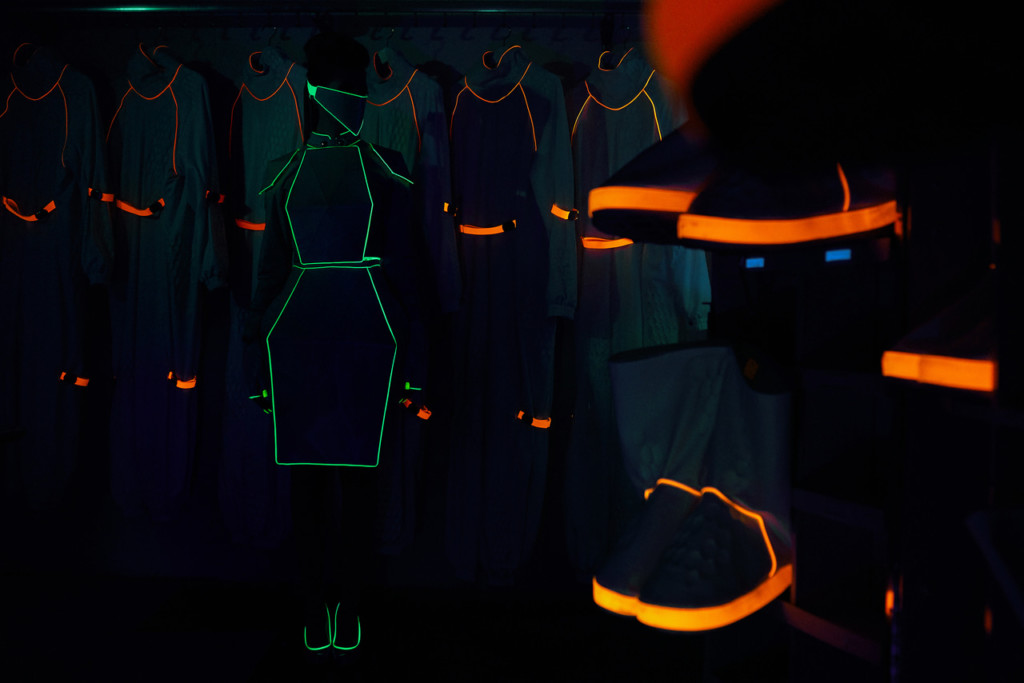 We did reach out to Hriberšek for her experiences and thoughts on working with augmented reality.

Without spoiling anything, please explain what EURYDIKE is?
Hriberšek: It's difficult to nail down exactly what EURYDIKE is. It is a new hybrid art form if anything. But if I have to make it more concrete, then it is a new individual, immersive borderline experience within an interactive virtual-analog room installation.
What inspired the piece?
Hriberšek: EURYDIKE is dedicated to the backstory of Orpheus and Eurydike, this time putting the focus on the female part as well as the relationship of the couple. Did the artist sacrifice his wife for his own self-realization? Is there a retrogression of the female role to the Eurydice theme in a new but still reactionary, male-dominated high tech society — accelerated by mass media and new tech?
Really it creates a bridge between the classical Orpheus myth and our present times and provides important impetuses for the future regarding content and society as well as art and technology.
Does augmented reality pose particular challenges over traditional filmmaking?
Hriberšek: The question can apply to both VR and AR. Its all about the content. If the content doesn't fit the medium or tool, don't do it. If you don't have the right people or the budget, don't do it.
There's a lot of crap out there right now because people feel they have to use this new tech, but in reality, there are few specialists out there who understand how to work with the medium. Few who understand how to use the tech to create something more than a throwaway gag or gimmick.

I think the use of technology has to make sense. There has to be a need for it, for the form to follow the function, otherwise it you're better off sticking with other traditional mediums.
How did you arrive at AR as a medium?
Hriberšek: During my studies, I get bored by using just one of a lot of ways to create art, I always believed in the combination of the different potentials. So I started to work interdisciplinary, combining the real/ analog and virtual/digital worlds from early on. This put me in contact with the technologies 10 years ago. I was always interested in the idea of bringing together multiple arts — visual arts, music, theater, film, and games — to explore their possibilities and push them to their limits — to find new ways of storytelling.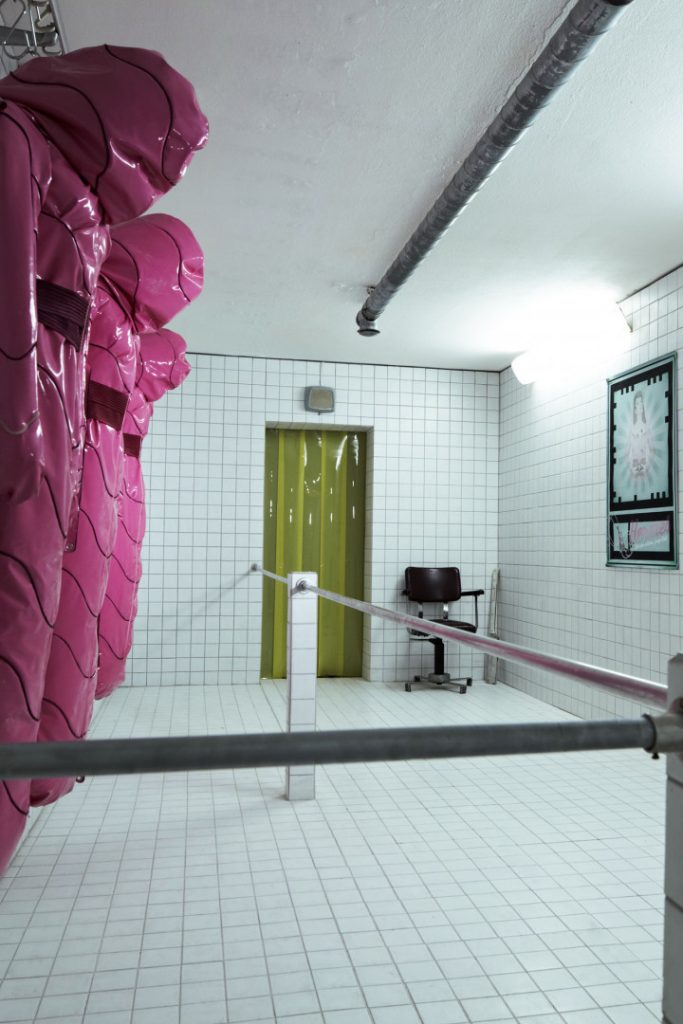 I started with augmented reality in 2007 when I created the concept for the multiple awarded project O.R.pheus. A mix of art, opera and real-life game, it premiered in Munich in 2012. I had a clear vision of how I wanted to bring the real and virtual worlds together, but at the time the means to do so did not exist.
We ended up creating an AR app ourselves — 5 years before Pokemon Go even! O.R.pheus was already a forward-looking example of how technology and art can be combined in a mutually stimulating way.
And how do you view the use of augmented reality in your work?
Hriberšek: New media and tech are serious long-term engagements. As architects of the future, I feel we have a responsibility with what we create.
Again, it's that form should follow function. The content of both O.R.pheus and EURYDIKE led me to the use of their chosen technologies and form of experience. Both are complexes about crossing borders, transformations and transcendence. AR and VR can be both — a transboundary medium and transcendental tool. That's what I'm interested in.
A lot of it is about bringing the best of both worlds — the real and the virtual — together in a playful new way that creates the level of immersion that is needed for such complex themes. That they can be experienced physically and mentally to leave the pink scratches in the hearts and minds of their (normally otherwise incompatible) visitors.
More information and background can be found on eurydike.org.
The post Interview with Evelyn Hriberšek: Creating Mixed Reality Art appeared first on All3DP.