IDT High-Efficiency Wireless Power Kit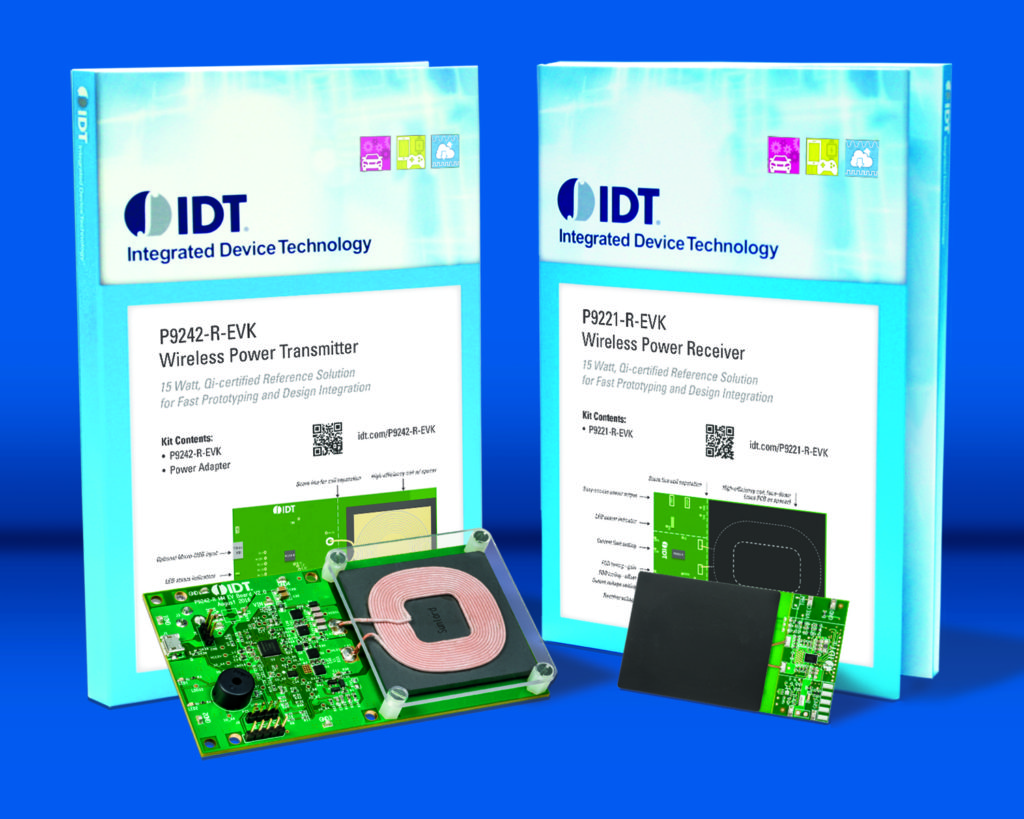 In late December IDT (our sponsor for the Open-Electronics Wireless Power Contest) introduced a high-efficiency 15W wireless power reference design kit, delivering the same ease of use and product support collateral that have become the hallmark of the Company's wireless power kits. It's very close to the Wireless Power kit used for our Power Contest.
Supporting the latest Wireless Power Consortium Qi 1.2.2 specification, the new kit's compact wireless power transmitter and receiver operate at 87 percent efficiency, an industry best that rivals the performance of wired solutions and translates to reduced power dissipation and heat – resulting in faster battery charging times.
With this latest 15W kit, IDT now presents an off-the-shelf library of turnkey wireless power solutions covering the range 1 to 15 Watts. The 15W kit is ideal for infrastructure that can benefit from higher power transfer—places like the home, office or café–as well as tablets, industrial portable scanners, Bluetooth speakers and mobile accessories such as charging pads, smartphone sleeves and cases.
The new kit features the IDT® P9242-R transmitter and P9221-R receiver, flexible ARM-based devices that deliver fast charging capabilities combined with the industry's highest level of integration. Similar to its predecessors, the 15W kit enables immediate prototyping, allowing engineers to incorporate wireless charging capabilities into their designs in a matter of hours. The kit offers an optimized thermal design and seamless integration with the drop-in reference layout provided.

If you are interested in this Wireless power kit you'd like to know that it's already available on IDT store!