GroBotz : Modular open source robots, they grow up with you on Kickstarter
By
Staff
on March 31, 2015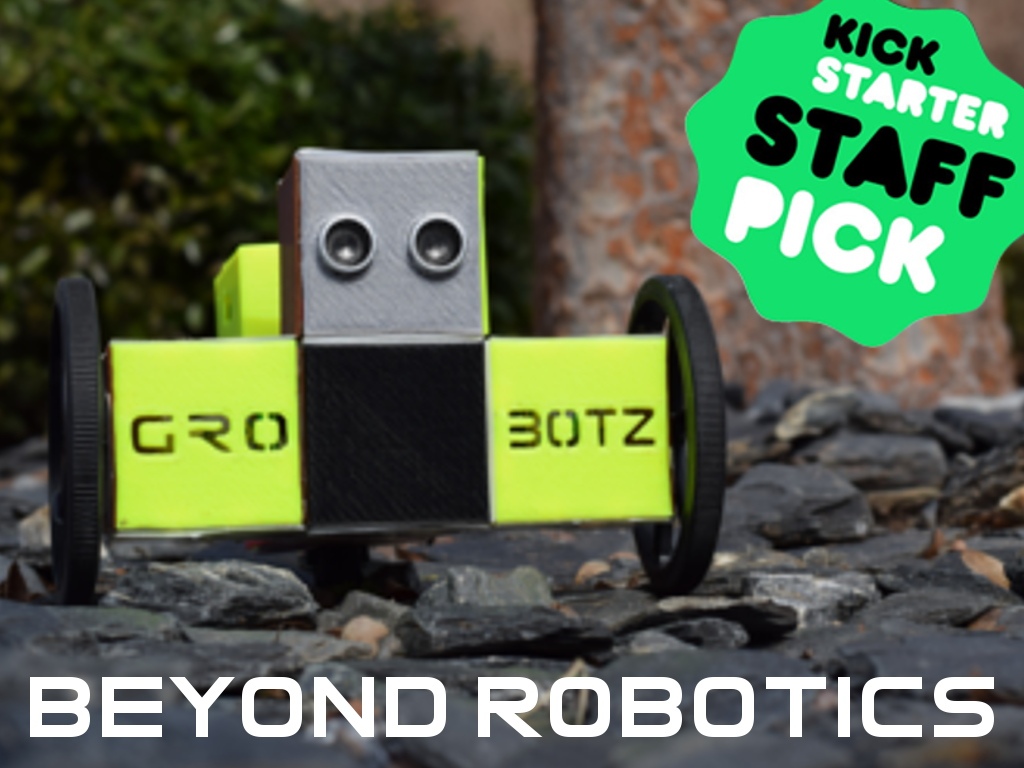 Directly from Kickstrter, an amusing project on open source modular robotics:
GroBotz are modular robots that are controlled with a multi-platform App. You can quickly and easily build fun inventions with the snap together faces, modules and other components. With GroBotz you can build robots, games, toys, cars, musical instruments and countless other designs. GroBotz let you learn about mechanics, electronics, physics, software, logic and coding while at play. We want GroBotz to put the power of invention in your hands and robotic control on your smart devices, from beginner to expert, we think there's something for everybody in GroBotz.

GroBotz give you lots of models to play and experiment with and learn from.  As you use GroBotz, you will learn to build new inventions and make fun new Botz of your own.  We have developed a toolkit that connects a great deal of tech allowing you a broader field of play and increased capabilities. You can now make more complex projects without having to write code or be an expert in robotics, electronics or mechanics.  At the same time you will have the ability to expand on what we have built or lend your knowledge to a community of others eager to learn from your expertise.  We're building it Open Source so you can learn from and add to GroBotz.  Developers can write their own programs, apps and games to control GroBotz in ways we haven't thought of yet. It's also possible to add new sensors or actuators not yet in the GroBotz kits using our development kit.
Based on Raspberry Pi as robot brain, the whole architecture is designed to represent a modular architecture robot. You can approach as a beginner or, growing in competence, as an expert hacking all the devices provided. There will be also a sharing community for all needs.
Pledge one on Kickstarter: GroBotz : Beyond Robotics by GroBotz — Kickstarter.