Fully Customizable Wireless Remote Control for Arduino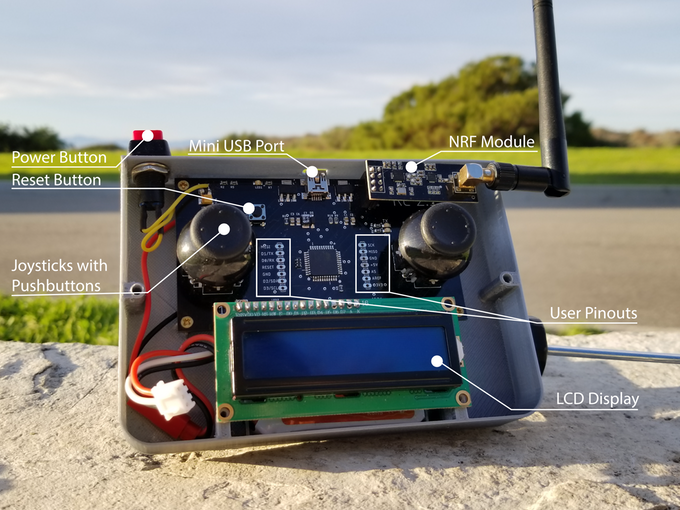 Schindler Technologies has recently launched via Kickstarter a new customizable wireless remote control for Arduino platform.
This controller allows you to easily control your projects such as a drone, remote control car, speakers or anything else your imagination can build.
"The Pilot Wireless Remote Control has many amazing features that will make it perfect for your specific project needs. The Pilot RC has a range of 100 meters (300 feet) with the standard NRF modules. If this proves too weak for your needs, then easily push the range up to 1500 meters (5000 ft) with the NRF+ modules. These modules are capable of up to 2 Mbps communication rate, and has a incredibly low latency, making controlling high performance projects a breeze."
The customisable wireless remote control comes with two joysticks, an NRF header, 2 user programmable push buttons, an LCD header, and standard Arduino pinouts to add whatever else your project desires.

It has been designed to be used with the popular NRF24l01+ (a 2.4GHz RF transceiver, RF synthesiser, and radio function manager) modules that are included with the purchase of a Pilot Remote Control. You simply have to connect the extra NRF module to any Arduino project and you instantaneously will have wireless communication with your projects from up to 5,000 feet away.