First Open Source Ecology Annual Report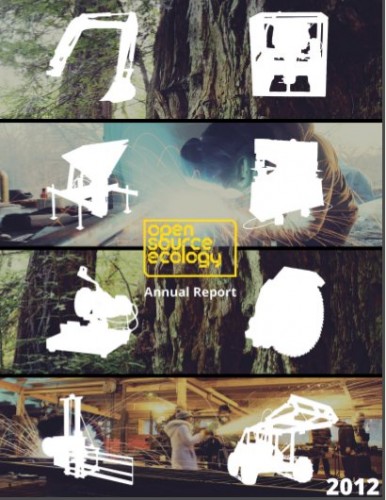 We have been busy developing machines and optimizing their production. My favorite highlight is that we have reached a single day production time – for our automated Compressed Earth Brick (CEB) Press. Now we aim to reach this production speed for each of the 50 Global Village Construction Set (GVCS) machines. In my TED Talk, I mentioned that I "built a tractor – in 6 days." Well, it gets even better.
via First OSE Annual Report + Team for 2013 | Factor e Farm Blog.
Just in case you lost it, this is the first annual Report: some great achievements for the OSE Team!