DJI Announces A New, Easy-To-Use Camera Drone, The Phantom 3 Standard
By
Staff
on August 12, 2015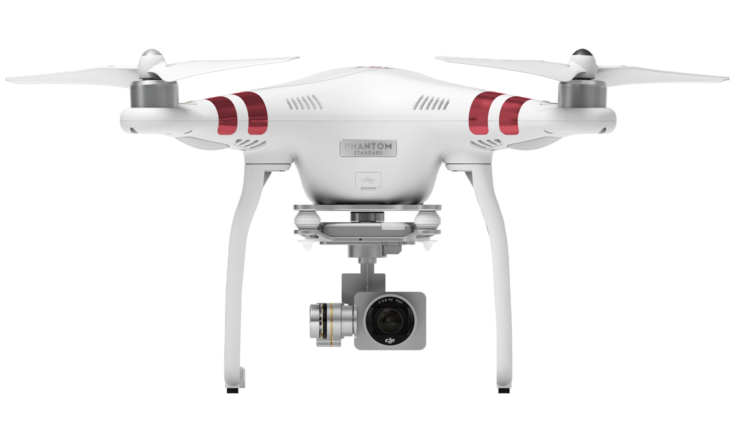 It's not an open source project but can be inspiring for any maker interested on drones and aerial shooting! If you're not, you can purchase it for about $800!
DJI has just announced a new camera drone, the Phantom 3 Standard, an oddly-named quadcopter that features a built-in HD video camera, 25 minutes of flight time on one charge, and a special follow mode that lets your drone become a flying stalker cam.
With a newly designed and integrated camera, the DJI Phantom 3 Standard records up to 2.7k HD video at 30 frames per second using a high-quality 94 degree distortion-free lens. The camera also shoots still images at 12 megapixels in both DNG Raw and JPG formats. Using a standard WiFi connection, the DJI Phantom 3 Standard allows pilots to see what their camera sees in near real time in HD, capture photos, start / stop record for video and adjust camera settings all from the updated DJI Go app.

Two intesresting features:

Follow Me – The drone intelligently follows the user based on their orientation.
Waypoint Navigation – Allows users to set a multi-point route that the Phantom 3 flies automatically while leaving camera control (pan and tilt) to the user. Users simply have to pull back on their controller and the Phantom will retrace its path to the beginning
Point of Interest – Lets users define an object that the Phantom will fly around in a circle with the object framed perfectly in the center – capturing a cinematic shot that is otherwise difficult to fly manually.
These intelligent features, originally released for DJI's professional products, will be available through a firmware upgrade for the rest of the DJI Phantom 3 series in coming weeks. They are also available through SDK apps already developed by third party DJI developers.
Source: DJI Announces A New, Easy-To-Use Camera Drone, The Phantom 3 Standard