AIR PIX is the World's Smallest Autonomous Selfie Drone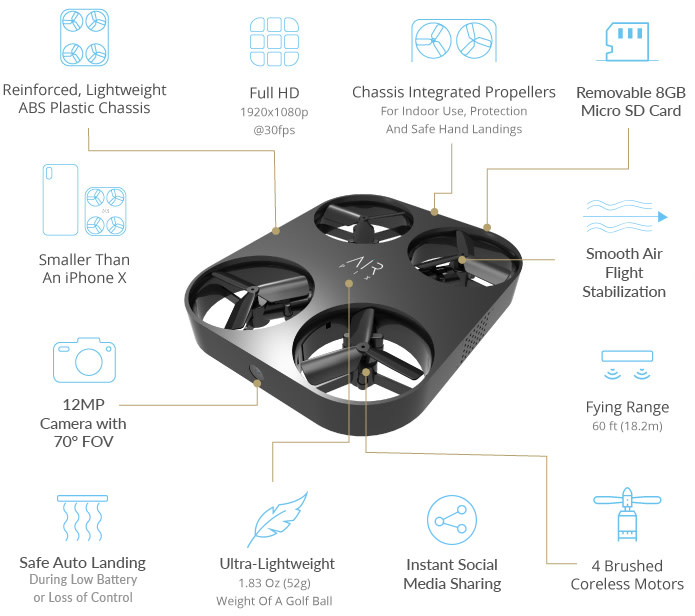 A pocket camera drone has launched by Indiegogo this month in the form of the AIR PIX, designed and created by the team of developers at AirSelfie based in the United States.
AIR PIX aims to be the selfie drone that's affordable for anyone. Instead of spending hundreds of dollars on a drone that'll take photos, AIR PIX has all of the necessary features at a price that's quite reasonable.
According to AirSelfie, the company behind AIR PIX, this is the smallest and lightest aerial camera on the market. Because it's so tiny, it doesn't need to be registered with the FAA, as it only weighs 52g. The limit is 250g, so it's well underneath. It comes in at 3.34 inches by 4.01 inches wide and .51 inches thick.
AIR PIX features four powerful motors integrated into the chassis to guarantee extra safety for hand landings, indoor flying and protection from external damage. User could take sharp selfie photos and steady clear videos with AirSelfie best entry-level aerial camera featuring a 12 Megapixel high resolution, 70° FOV wide angle lens that also takes full HD 1080p videos at 30fps that user could share with friends and followers on social media.

This camera drone is available from just $79 with delivery estimated to take place sometime around August 2019.