DIY Raspberry Pi Powered Underwater Drone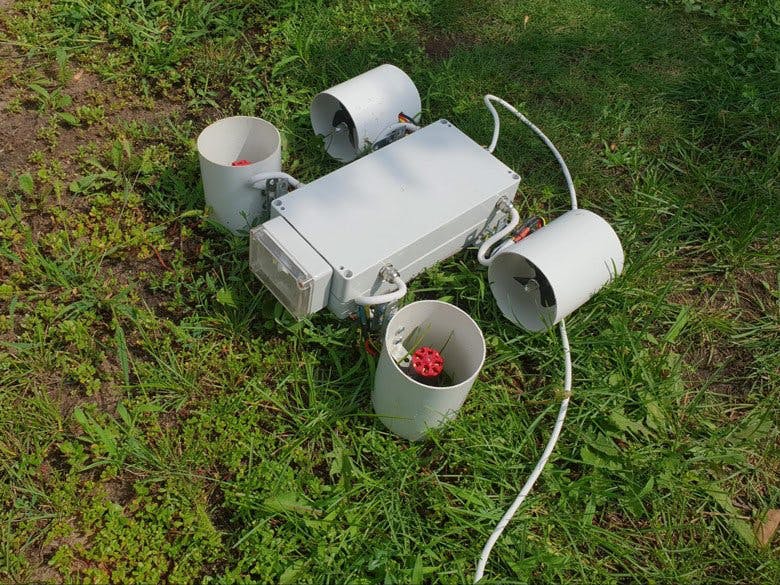 "After buying a lot of useful (and not very useful) stuff, I began to think what kind of project should I start. Finally I came to the conclusion that there are a lot of flying and driving drones, but it's not about underwater drones (ha ha, but as I understand now, I was terribly wrong then)."
Maker Ievgenii Tkachenko shared on Hackster.io website the design process, development and assembling operation of his underwater drone prototype powered by Raspberry Pi.
Ievgenii's underwater drone uses a Raspberry Pi 3 Model B sbc, Pi camera module and SparkFun Triple Axis Accelerometer and Gyro Breakout – MPU-6050.
"Among the variety of controllers I've chosen Raspberry Pi 3B. I would not recommend Arduino-like boards for this project, because it won't manage such a complex task, as it is necessary to control at least 4 motors, diodes, gyroscope, send video stream from the camera and at the same time receive and process commands from control devices. Raspberry Pi 3B comes with built-in Wi-Fi and Ethernet for RJ-45 connector, what will undoubtedly help you with all these operations."
For moving the drone he chose the N2830/2212 1000KV motors because are powerful enough, and them have a second axis so you can use 2 propellers.
For further information about the underwater drone you can watch the demonstrative video below or jump to the Hackster.io website.