DIY a Raspberry Pi Emulator in a Small SNES Cartridge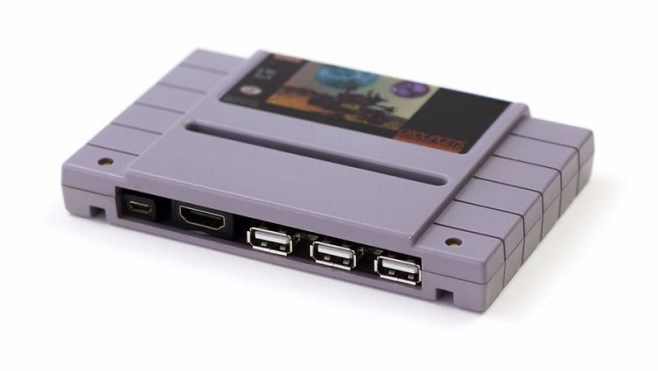 Inspired by a Raspberry Pi emulator that was built into a NES cartridge, the folks at GroupGets decided to take it a step furthur and stuff their build into a smaller SNES cartridge.
After milling away excess plastic inside of the cart with a drill press, they managed to get a Raspberry Pi Zero W in there, along with a USB hub for the controllers and extensions for power and HDMI.
To save more space the housing of the USB hub was removed and all the components are held in with trusty double sided tape and hot glue.
This Raspberry Pi emulator runs RetroPie so there's a lot of choices for games, should you wish to try titles outside of the SNES library.
The required hardware is:

– Raspberry Pi Zero Wireless
– 4 Port Micro USB OTG Hub
– SanDisk Ultra 32GB microSDHC UHS-I Card
– Mini HDMI Male to HDMI Female Converter
– 6 inch USB Micro male to female OTG extension cable
– Super Nintendo Game Cartridge
– Handmade Complete SNES Pi: Zero
You can replicate it using the guide provided by GroupGets.