Digilent OpenScope: Open-Source PICMZ All-in-One Instrumentation Device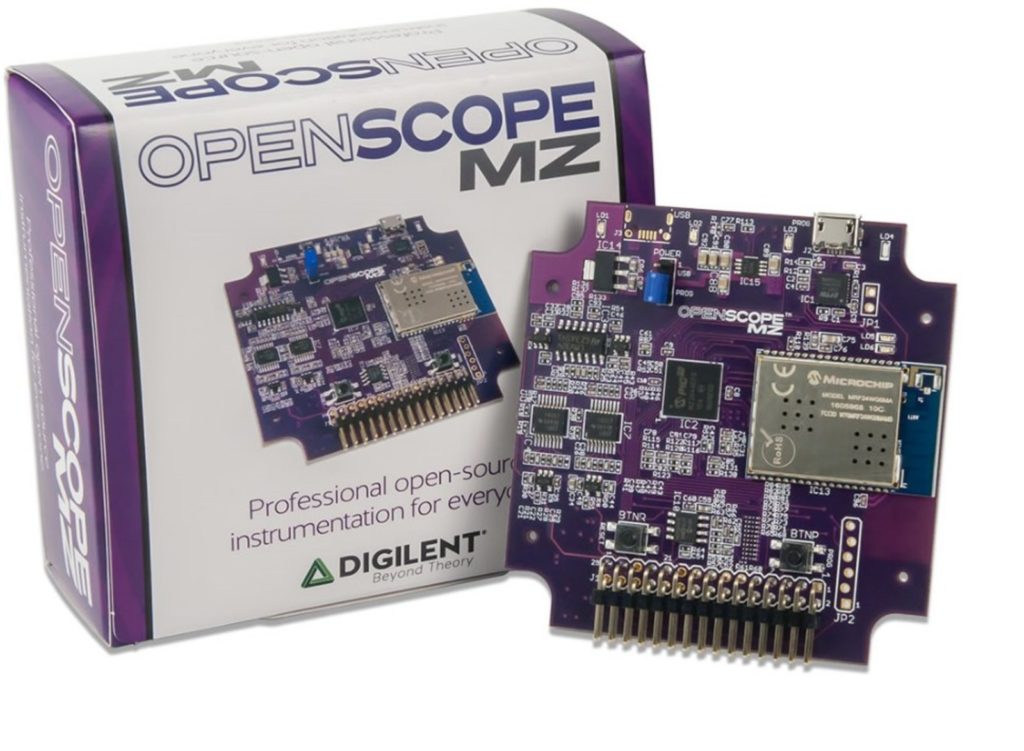 The OpenScope MZ is a portable multi-function programmable instrumentation module. It is a device that connects to a computer (through Wi-Fi or a USB cable) that allows the user to acquire, analyze, visualize, and control signals from circuits, sensors, and other electronic devices.
The OpenScope is ideal for applications such as electronics projects, on-the-go troubleshooting, data acquisition, and USB oscilloscopes, among others.
"Made possible with Microchip's leading-edge semiconductor technology, Digilent is creating a new family of IoT-ready open instrumentation. OpenScope MZ is the first product of its kind to merge open-source, multi-function instrumentation with Arduino programmability and a wireless, browser-based interface – a truly innovative blend of hardware and software engineering." said Steve Johnson, President of Digilent.
All the features of the board are enabled by the powerful Microchip PIC32 MZ Processor, PIC32MZ2048EFG124, including:
Two scope channels with 12-bits at 2 MHz bandwidth and 6.25 MS/s max sampling rate
One function generator output with 1 MHz bandwidth at 10 MS/s update rate
Ten user programmable DIO pins with 25 MHz update rates
User programmable power supplies supplying up to 50 mA and ±4 V power
USB bus powered or externally powered
On-board Wi-Fi
Browser-based WaveForms Live multi-instrument software
Reprogrammable through Arduino IDE or Microchip MPLAB X IDE
The Open-source PICMZ All-in-One Instrumentation Device is available for immediate shipment worldwide from Digi-Key Electronics, a global electronic components distributor.

"The OpenScope is completely open source, which means our customers will be able to benefit from having the hardware, firmware, software, and the mechanical specifications available to improve their designs," said David Stein, VP, Global Semiconductor at Digi-Key. "We appreciate the opportunity to work with Digilent to exclusively offer this device to engineers and manufacturers around the world."