Darpa Robotic Challenge 2015, Finals ongoing: Who will be the winner?
The DRC is a competition of robot systems and software teams vying to develop robots capable of assisting humans in responding to natural and man-made disasters. It was designed to be extremely difficult. Participating teams, representing some of the most advanced robotics research and development organizations in the world, are collaborating and innovating on a very short timeline to develop the hardware, software, sensors, and human-machine control interfaces that will enable their robots to complete a series of challenge tasks selected by DARPA for their relevance to disaster response.
The DRC Finals is taking place now, from June 5-6, 2015 at Fairplex in Pomona, California. The DRC Finals will require robots to attempt a circuit of consecutive physical tasks, with degraded communications between the robots and their operators; the winning team will receive a $2 million grand prize; DARPA plans to award $1 million to the runner-up and $500,000 to the third-place team.
Technologies resulting from the DRC will transform the field of robotics and catapult forward development of robots featuring task-level autonomy that can operate in the hazardous, degraded conditions common in disaster zones.
The robots must be "task-level autonomous", to be more resilient during operations.

Stay tuned, to discover the winners and the team involved!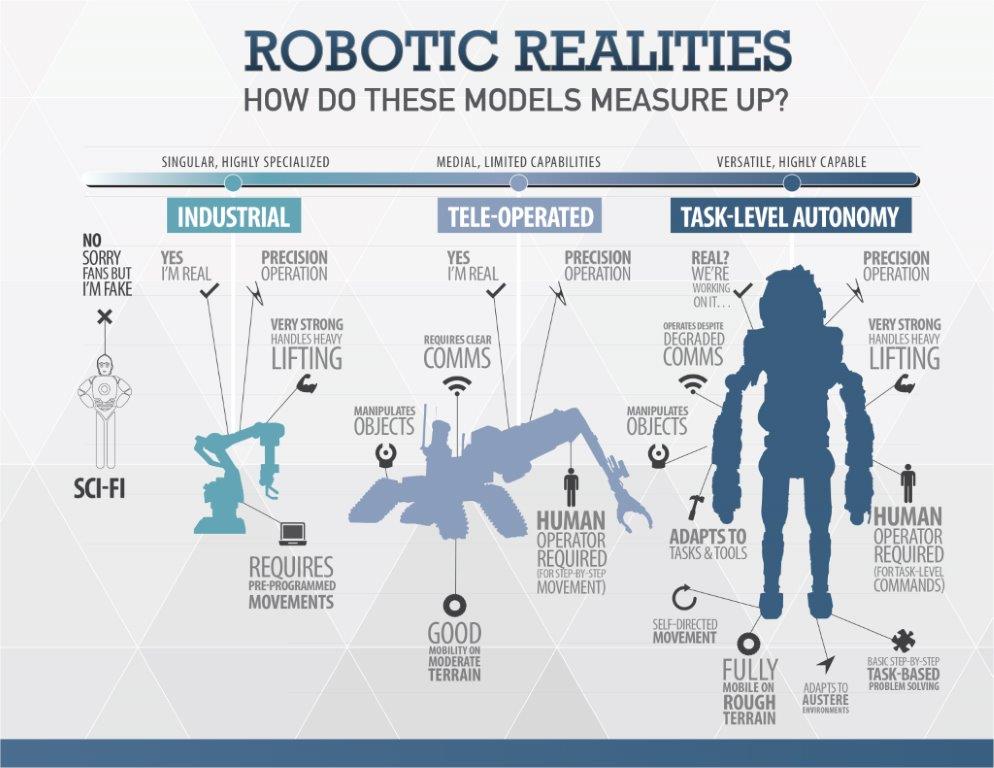 Source: Home | DRC Finals