BBC gives 1 Million of mini-pc to 11yr. old youngs for free!
By
Staff
on March 27, 2015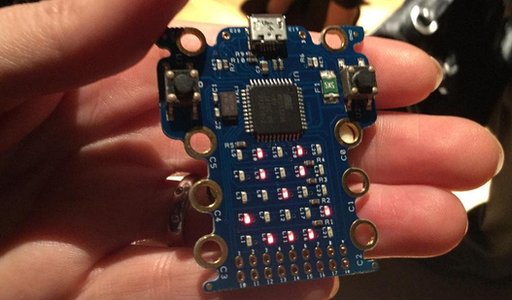 Astounding project launched in UK by BBC, to fill a gap of about 1.4 million of digital professionals needed in the near future, a strong and concrete signal to employment demand:
The BBC will be giving away mini-computers to 11-year-olds across the country as part of its push to make the UK more digital.One million Micro Bits – a stripped-down computer similar to a Raspberry Pi – will be given to all pupils starting secondary school in the autumn term.The BBC is also launching a season of coding-based programmes and activities.It will include a new drama based on Grand Theft Auto and a documentary on Bletchley Park.The initiative is part of a wider push to increase digital skills among young people and help to fill the digital skills gap.The UK is facing a significant skills shortage, with 1.4 million "digital professionals" estimated to be needed over the next five years.The BBC is joining a range of organisations including Microsoft, BT, Google, Code Club, TeenTech and Young Rewired State to address the shortfall.
The BBC does not see Micro Bit as a rival to similar computing devices such as Raspberry Pi, Arduino, Galileo and Kano, but rather hopes it will act as a "springboard" to these more complex machines.
The tiny programmable machine is still a prototype and the BBC is working with several partners, including chip-designer Arm, Microsoft and Samsung, to get the end product right.
When it launches in September it will be compatible with three coding languages – Touch Develop, Python and C++.

The device is tiny – fitting easily into the palm of a hand. Children will be able to create text via a series of LED lights and they will also be able to use it to create basic games.
The final version will have a Bluetooth link enabling it to be hooked up to other devices such as a Raspberry Pi.
The Raspberry Pi Foundation is helping to develop learning resources for it and the BBC is being careful not to repeat the mistakes of the BBC Microcomputer launch, which angered rivals such as Sinclair.
see the full news via BBC News – BBC gives children mini-computers in Make it Digital scheme.