Axiom Beta – the Open Source Camera – is constantly under development!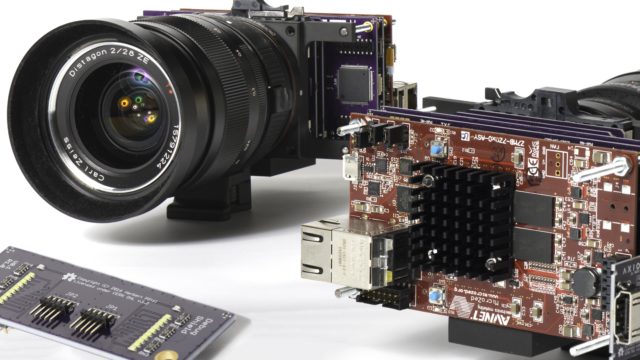 In the last few years we spoke severl times about this amazing open source camera.
It's very nice to  see that this unique open source/open hardware motion picture camera system venture is really moving forward to the point where developers and early adopters alike can now already get their kit (but the operating system of the camera is still under development).
25 AXIOM Beta developer kits have been built. More are being manufactured. Our main focus is now to increase speed of our electronics production by using more automated workflows with pick and place machines(currently we build everything 100% manually – by hand and one Beta has over 500 individual components to be placed) at our assembly facility / office Amescon. Current development focus is a USB 3.0 plugin module allowing us to stream uncompressed 4K raw video to a connected PC (hardware design complete, Software / FPGA logic development in progress). We are participating in Google Summer of Code this year for the first time and three projects were approved. We need help with mechanical CAD design of the AXIOM Beta enclosure. Team Talk 13 shoot will be scheduled soon. We started holding public IRC team meetings with a 2-3 weeks frequency on IRC.