A 2.4GHz radio remote control with Arduino Nano
In this project we will see how to make an RC controller that communicates using a 2.4 GHz radio signal. This RC controller was designed to be used with a quadcopter.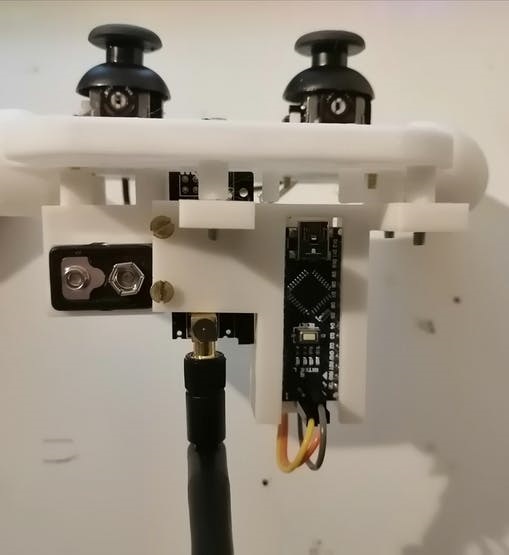 The radio control was made in 3D and uses an Arduino Nano that sends, through an NRF24L01 module, the data read by two analog joystick modules.