What are the Major Opportunities in Open Hardware and Makers industry?
As you would have probably noticed,  the open hardware industry is gaining traction and relevant opportunities are showing up. According to a recent survey from Element 14:
• More than half (56%) of professional engineers are more likely to use open source hardware such as Arduino and BeagleBone in 2013. Among hobbyists, that figure jumps to 82%.
• 52% of professional engineers and 81% of hobbyists report being more likely to use open source software in 2013.
• More than half (54%) of hobbyists report using dev kits at least once per quarter for personal projects.
An evident trend shows that open hardware is relevantly gaining importance into the professional and business realm and thanks to a growing cross-fertilization between the different customer segments of professionals and consumers (as, increasingly, hobbyist also held a relevant role in industry related ventures) we can reasonably expect a growing penetration of the open hardware concepts in the overall hardware industry.
Well, this is a very good news and a lot of different opportunities are showing up for makers and the community around them: the impression in that all this landscape just shown a little of its disruption potential.
Storytelling makers
The first and more obvious opportunity comes right from the increasing interest that the "makers" movement and hardware innovation is gaining on the web and the press. Despite early adopters are very well informed about the processes this technology segment is undergoing, society still knows a very little about it. This represent an obvious opportunity due to the fact that, despite being still poorly informed, average Joe's all over the world are the very perfect targets for this kind of makers, DIY and innovation storytelling.

In fact, the DIY culture is strongly rooted in the average householder list of interests and since there's a largely overlapping between the maker, open source hardware, fixer movement and DIY, bridging these topics from a storytelling point of view would not be that complicated.
By picking a specific topic or point of view, such as entrepreneurship or building open source geodesic domes, you'll still probably target niche early adopters, but if you just switch to a more general topic (such as, for example hacking electronics or creating a DIY smart home) than you could probably target a wider audience. Monetizing storytelling –blogging for example – has never been easy tough and you might find some interesting insights and tips in places like problogger.
Makerspace is the new coworking
For sureiIt's not easy, due to the relevant capital investments needed, but the opportunity to create a place for the community to gather, create and make the makers revolution real, has never been a so interesting one. The great demand for spaces that essentially serve to lower (or to zero) the investment needed for a maker to start working on her project, is fairly evident in the most advanced hub of the maker culture.
Anyone that visited a US Techshop, such as the one in San Francisco for example, have seen how much interaction and projects happen there. I'm deliberately talking about Techshops here and not about Fablabs since – from an entrepreneurial point of view – the techshops idea was born with monetization and business sustainability in their own DNA, while Fablabs (and very often makerspaces) are really often built and run to support spurring innovation in a specific context (a municipality, a university, a museum etc…) and often run essentially on institutional funding (being governmental, educational) or even on community donations.

Opportunities to build Techshop like or even Artisan Asylum like facilities is therefore an outstanding one despite you may need to validate your assumption about the existence of a relevant maker economy in your local context; a community that is ready to use your lab to create products and businesses On the other hand, you can always try to build one (community) but this always takes a hell of time and it's a kinda consuming challenge that may seriously harm your business sustainability objective.
An interesting trend, we are seeing somewhere in Europe,  is that of empty spaces: often spaces formerly containing small urban factories or commercial entities now gone – due to the economy downturn – are often free and most of municipalities tend to be inclined to assign them with relative ease. This opportunity may, by far, make your business plan work better and enhance the possibility to make a makerspace sustainable in the longer term.
Incubators and Accelerators
Another dominant trend out there is that related to hardware incubators. A lot of new initiatives are coming out to support hardware entrepreneurs. Also this space is maturing a lot and new specific niches for incubation appear. A very interesting initiative, for example, is that of Dragon Innovation: a mixed concept  between a crowdfunding website and a manufacturing consulting service. The initiative is backed by big names such as Qualcomm, GE and Freescale, DI claims to be able to support makers through several phases (Plan, Fund, Make, Sale) and effectively gets into a very delicate ground, that of crowdfunded projects that often fail to deliver.
By the way, we are seeing a flourishing of new hardware incubators coming up: we recently published an entire post covering (at least partly) hardware incubators (http://www.open-electronics.org/how-to-grow-your-hardware-startup/) and, in case you're interested, you should give a read.
Creating an hardware incubator it's still a challenging task, also because funding needs in hardware are still a bit higher than with software: you may need some seeding capital. A recent post on Wired titled "Here's How to Make Hardware Startups More Than Just a Fad" greatly recaps on the challenges and it may be worth to quote a small passage:
What most hardware entrepreneurs underestimate is just how hard it is to bring a whole system — engineering, design, testing, packaging, supply chain, certifications, documentation, logistics, and so on — together into a product ready for mass adoption. It takes multiple iterations to make a hardware product truly amazing, so it's a mistake to expect hardware startups to deliver Apple-like quality when they don't have that type of experience. That's why we always hear stories about much-hyped Kickstarter projects' failed deadlines.
This actually confirms that incubation (or, what true incubation should be about) in hardware is an opportunity mostly targeted to those having a real value to add to support makers: a value  coming, for example, from previous experiences in manufacturing ventures. And that's the value proposition of Dragon Innovation as it seems. An interesting Podcast involving Scott Miller (Founder) is available on Making Society, and may be useful to those wrangling with the idea of incubating makers.
Another newcomer in the space is the Italian Industrio, an hardware startup accelerator with its roots in a very famous innovation and manufacturing ecosystem, that or northern Italy, that was funded by seasoned Italian entrepreneurs with relevant hardware commercialization experience: this confirms the idea that, to be credible in this space, you should have matured a slightly different experience respect to that typically required for a traditional Startup incubator/accelerator, an experience matured in that very same industry (hardware).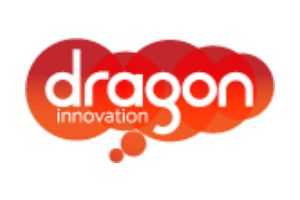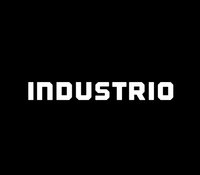 Create your Startup and Disrupt Industries
The most  obvious opportunity in the upcoming hardware revolution is by far the most traditional: be an innovator and disrupt industries with radically new ideas.
Thousands of makers and startuppers worldwide are active these days and the opportunities are effectively countless but it's maybe worth trying to focus on some of the fields that are emerging as relevant and interesting in terms of development and business opportunities and others that may hold the greatest promises in the future.
Beyond digital fabrication (you know, a new 3D printer comes to life every week) interesting numbers and potential disruptions are coming from the wearable devices market, now approaching mainstream players such as . Some really interesting inventions are also coming up in lifelogging (see for example memoto that is finally going to deliver the first batches to the market, after having raised money on kickstarter October last year) and Human Machine Interactions, especially gesture recognition (did you know about Myo?).
UAV is also another promising industry, that is seeing a lot of momentum: Chris  Anderson's venture DIY drones  – recently raised 30 M$, testifying the increasing interest in such an industry is raising among the Venture Capital firms.
As you can see all these sectors are pretty innovative ones, with niche sized – even if somehow interesting – markets. To allow the maker and open hardware revolution to permeate traditional industries like, for example that of home appliances or hi-fi audio (not really impacted by this transition up to know),  we probably need more time and, especially, more enablers.
One key aspect of this transition is that we need more disruptions in the very field of distributed manufacturing (as we envisioned in the post here). Manufacturing itself is another industry vertical that could represent an interesting niche for hardware entrepreneurs. Despite projects like the Italian Slowd and the (Fabhub supported) Open Desk are now targeting the furniture design manufacturing chain in an effort for making it more distributed and sustainable, the hardware and electronics manufacturing sector still sees no significant disruptions on the radar.
Will you be the one that disrupts this sector? The relevant manufacturing power that is now scattered across the globe, with thousands of potential micro-manufacturing facilities that are currently suffering of a centralized and globalized perspective to manufacturing (mainly based in china and developing countries) could represent, once networked and systematized, a new solution for the makers ecosystem, already looking for to an elastic and agile alternative to empower it's new needs.
Did you like the post?  Follow @meedabyte and @openelectronics