Snapmaker 2.0: Modular and Affordable All-In-One 3D Printers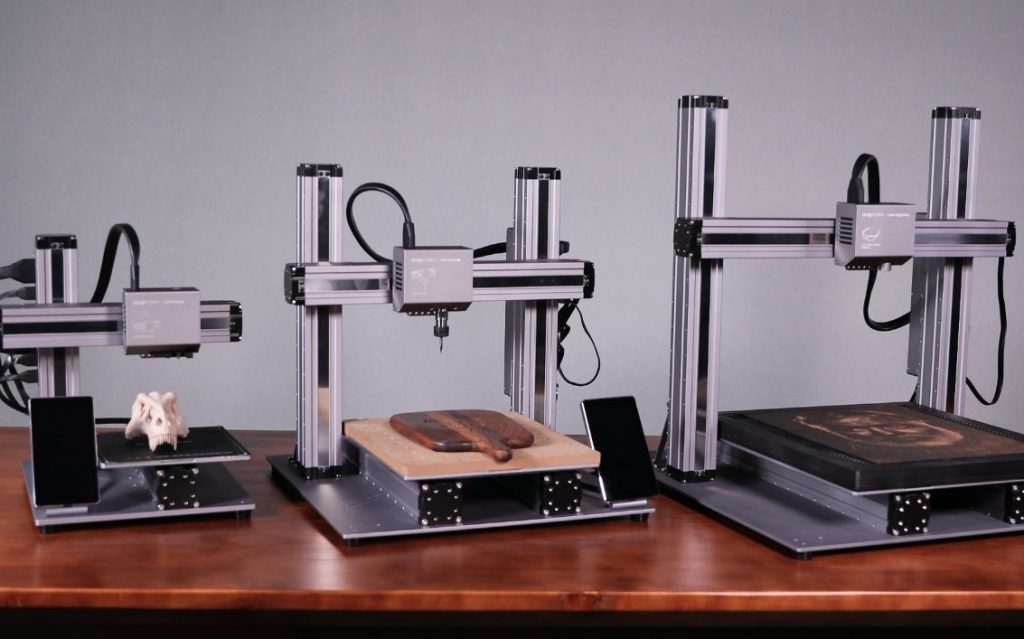 The new Snapmaker 2.0 is a modular 3-in-1 3D printer that doesn't appear to have any downsides. It's a well-made and capable 3D printer that also works as a laser cutter/engraver and CNC mill. Additionally, the kit is compatible with a variety of peripherals, some existing and some to come.
The 3D printing module has an easy-to-remove section that houses the nozzle, heat block, and the new part-cooling fan. That's right, the Snapmaker 2 has a part-cooling fan that is bi-directional and seems to offer some excellent cooling when looking at their test models. The company also added a filament sensor to stop your print if your filament runs out, and it added auto bed leveling to the 3D printer build plate. And that's a removable, magnetic build plate, too.
Snapmaker's team consists of DIY enthusiasts, designers, engineers, and makers that have targeted the Snapmaker product at people who enjoy the experience and beauty of creating something and appreciate the creating experience as much as the company does. Snapmaker serves to bring the tools to those that share their passion and mission to create excellent tools and turn ideas into reality.
The Snapmaker 2.0 leverages Android for the controller in order to allow users to get similar user experience as using an app on a mobile phone which provides the best experience at the lowest learning cost.

The actual stepper motor controller is based on Marlin, a very popular open source firmware for 3D printers. So, it seems that Snapmaker has struck a chord between ease of use and the tried-and-true.