Updates from the 3Drag 3dprinting contest: FDM 3D from Scanners, from Hesam Hamidi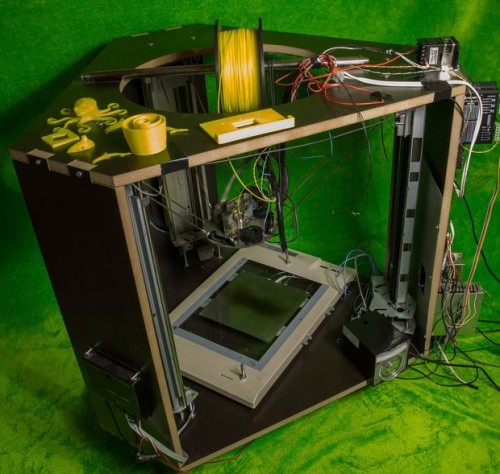 This is an unusual project submitted by prof. Hesam Hamidi, who built a linear Delta printer by using recycled parts from old scanners and dot matrix printers. This FDM 3D printer has been designed and built in 2013.
Here are few specs:
Build volume: 200x200x200 mm
Footprint: 600×650 mm
Print surface: 200×200 mm heated glass which never moves.
Mass of end effector with hotend: less than 600 grams.
Positioning speed: up to 80 mm/s in all 3 directions.
Positioning accuracy: at least 10 steps/mm in all 3 directions.
Hardware cost: less than $400 USD.
More details and the downloadable project are available on Instructables, and also a video here showing the printing process.

You can still provide your submission to our 3D Contest!