Tantillus R: the Reborn of a tiny, highly portable and precise 3D printer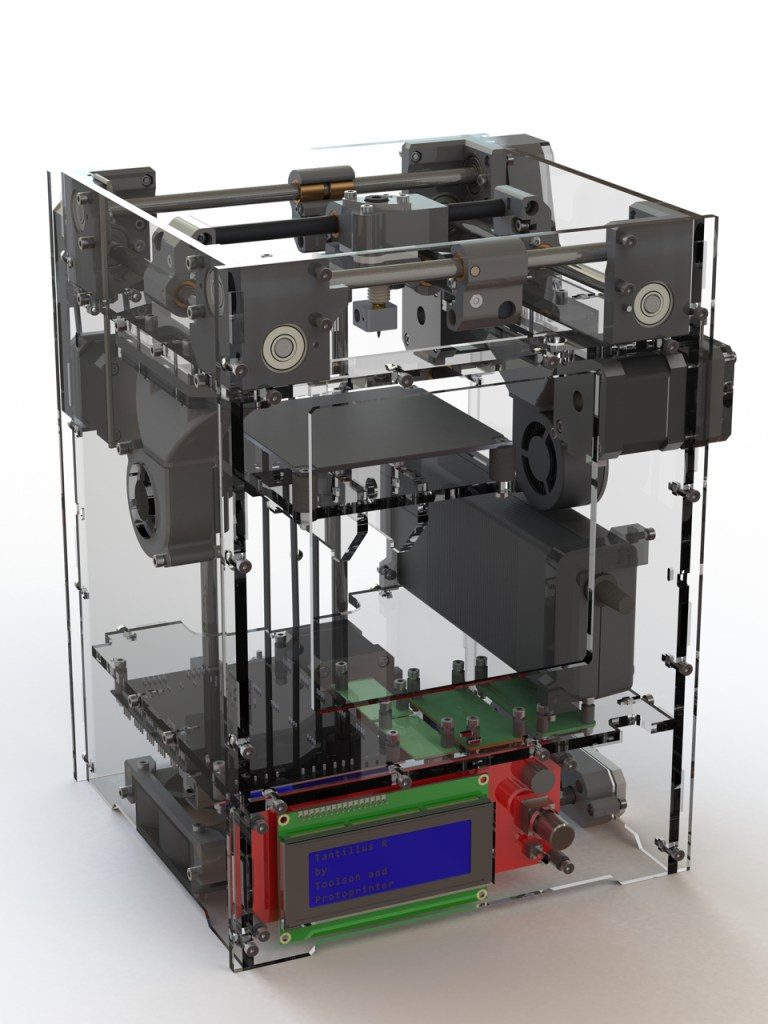 In 2012 the Tantillus was a small printer, with the entire frame fitting in a 250mm square, but still able to print a 100mm cube. You could print the entire printer, and it was adorable.
In the past years this 3d printer has fallen by the wayside, but now it's back. The Tantillus R(eborn) is the latest project to take the design goals of the original Tantillus and bring it into the era of the modern RepRap ecosystem.
Of note in this new design, the Tantillus R is still using shafts driven with high-test fishing line, driven by steppers and belts. The R version is getting away from the J-head, but in the interests in keeping the moving mass down, the hotend is a Merlin. This might seem an especially odd choice in the age of all-metal hotends, but again the goal is to keep moving mass down. As you would expect from a modern 3D printer, there's support for a heated bed, you can plug a Raspberry Pi into it for Octoprint, and in true RepRap fashion, most of the parts are printable.
Tantillus R features are:

It can print all of its own parts.
Designed to use Merlin Hotend.
Internally mounted extruder with bowden cable.
Internal power supply.
Internal Raspberry Pi with host software.
Static part cooling, all fans/blowers are fixed
Uses an interesting drive train: low cost braided fishing line instead of cheap quality belts (It wraps 5 times around the rod and then goes through a hole and wraps an additional 5 times resulting in no slip). This is a roll on roll off system with a fixed anchor in the middle.
For further information you can visit Hackaday.com or the product's page (it's in German, but the English translation is available).