SnapOnAir PCB + Raspberry Pi Zero W = BlackBerry-style Handheld PC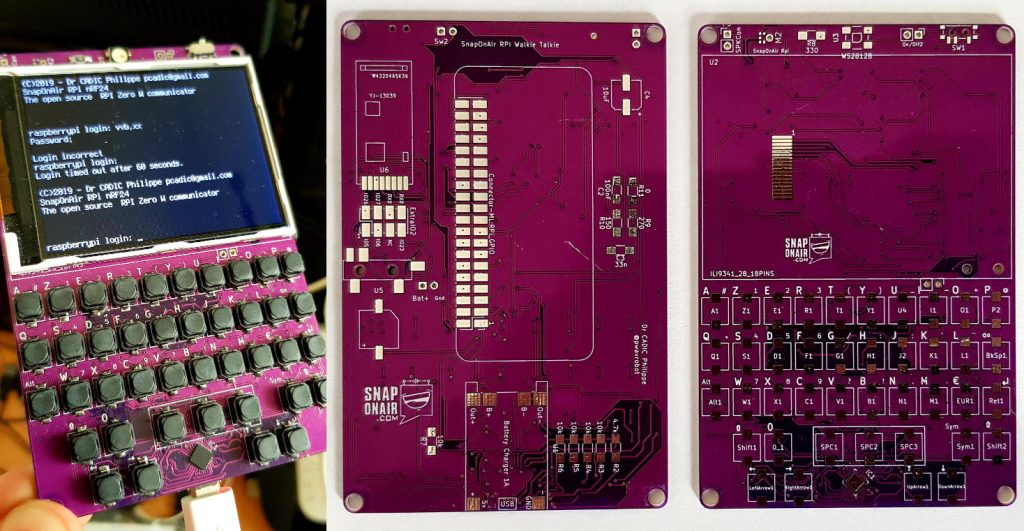 The SnapOnAir Raspberry PI ZERO PCB allows you to add a 2.8 Color ILI9341 TFT display and a TCA8418 I2C chip based keyboard to a Raspberry Pi Zero W sbc.
Pi Zero W, because of its specs, is not exactly an ideal computer to use as a PC. But the SnapOnAir makes it simpler for those who want to experiment with it and create something that resembles a classic BlackBerry phone from years past with a physical Qwerty board.
The device also allows for the use of a buzzer and audio connections, and it would seem that is has space for an 1800 mAh battery. While the PCB has many potential uses, if you think it resembles a Blackberry or two-way messaging device of some kind, you aren't too far off.
The PCB is ideal for makers who enjoy a good technical challenge for the sake of it and it is now available to purchase from Tindie price of just $10.

Further information are available on Github or in the video below.