Register you 3Drag on 3Hubs (plus a bonus interview)
Do you follow the work at 3DHubs? You should. This amazing dutch born startup is building a worldwide, peer to peer network of affiliated 3Dprinter owners that can help you print wherever your are. Since few weeks, our beloved 3Drag printer is shipping equipped with a flyer that will remind owners to register on 3D Hubs: please take the chance to register your 3Drag/K8200 here.
Now follows an interesting interview we did with Brian Garret to explain you a little bit more of 3Dhubs.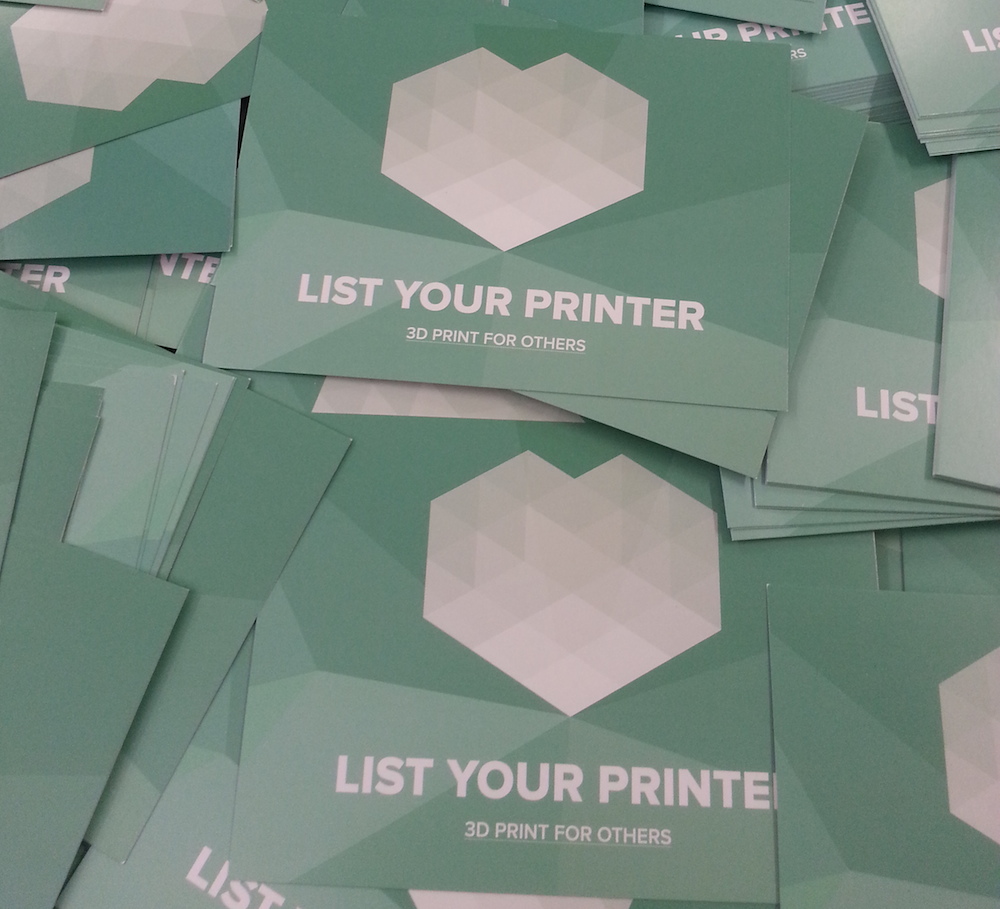 [Simone Cicero]: Ciao Brian, what interesting dynamics do you see unfolding in the 3Dprinting Marketplace from your privileged point of view? I'm especially interested in things like printer diversity, global numbers (How many 3D printers? growth rate?) and in general everything you think it's interesting.
[Brian Garret]: We keep close track of the developments in the 3D printing space based on what we see happening on our platform. We document this every month in our Trend Report. One interesting trend to note is that next to prototyping and DIY we see more gadgets, fashion and interior projects on 3D Hubs, an indication that 3D printing adoption is picking up.

[SC]: I know you guys did some city events also: this probably lets you link and strengthening ties with local communities. Can you tell us more about emerging communities in cities? It's cool to see that an Italian city – the city where Open Electronics it's phically based actually, Milan – it's on top of the list!
[BG]: Communities play a huge role at 3D Hubs, we don't control them, they grow organically. It's mind blowing that cities like Milan can stay ahead of New York and London at this moment. Our community is very active with about 20 meetups organised around the world every month, in these meetups our Mayors play a big role – they build and organise these hyper local communities.
[SC]: Can you tell some more about 3D Hubs as a company? We would love to hear something about your vision for your role in the 3D printing and digital manufacturing ecosystem.
[BG]: We started 3D Hubs back in 2013 because after working in the industry for nearly 5 years we felt something was missing. That something turned out to be 3D Hubs, a way for people who want to print to connect to local printer owners. We're also big believers of the sharing economy movement, and we're excited to see people not buying machines but just using the ones that are already out there more. The end of the day access is more important than ownership.
[SC]: Will you be showcasing something new at the upcoming Fab10 conference in Barcelona?

[BG]: If our Barcelona community is up for it, we might organise a 3D Hubs meetup. If the community speaks we listen.
[SC]: I know you guys are based in Rockstart Accelerator in Amsterdam: what's your startup story and the stage of the process you're going through?
[BG]: We started in the Rockstart Accelerator Program last year which was an amazing 6 month experience which propelled us from two guys with an idea to a full blown startup with over 15 people.
[SC]: What about some spoilers about your future features? I'm especially interested in knowing if you're considering embedding some 3D designs marketplace features: this could probably help you closing the circle. A 3D Hubs plugin for marketplaces may be a good choice as well! any plan?
[BG]: We launched our API last month together with Autodesk's 123D Apps, this is a first step and we aim to connect to all sources of 3D Printable content, so that includes Apps, Marketplaces and CAD Software.
Brian is up for providing Open Electronics readers some discounts to have some 3D Printing fun. Get in touch if interested!
If you liked the interview:
and Stay Tuned!