Raspberry Compute Module development kits released
Few days ago, RaspberryPI released the Development kit for its now flagship compute mudule we covered already here:
In each kit you get a Compute Module, an IO Board, adaptors to convert the CMIO board camera and display interfaces to use the official Raspberry Pi Camera (and display when available later this year), 5V power supply and a micro USB cable for flashing the eMMC from a host PC.
via Compute Module development kits now available! | Raspberry Pi.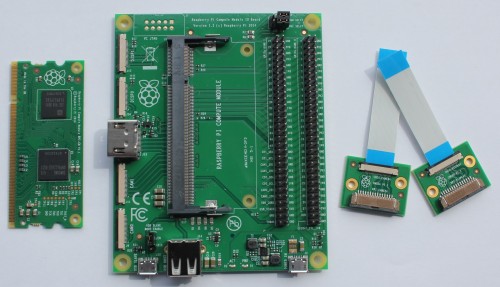 Interestingly enough, we are already seeing the first product developed thanks to the technology: see this Modberry.