Radxa Unveiled Rock Pi S, Rock Pi 4 v1.4 and Rock Pi Poe HAT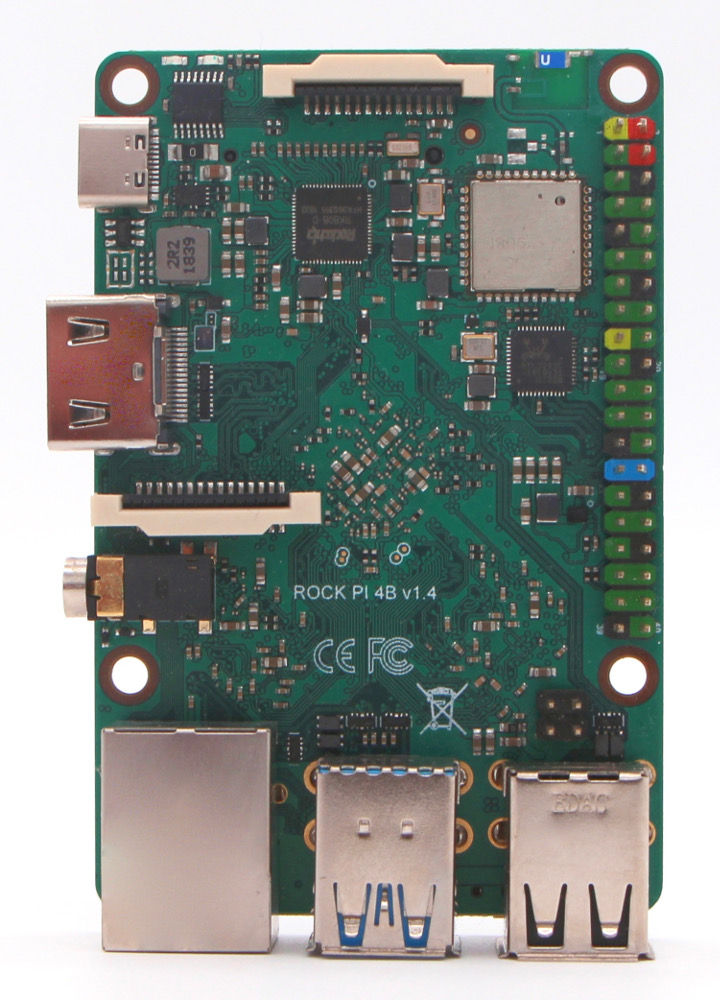 Radxa recently unveiled many news about its products, adding NVMe support to the Rock Pi 4 v1.4 model and launching a tiny Rock Pi S board for voice applications, and a Rock Pi PoE HAT for adding Power-over-Ethernet to the Rock Pi 4.
Rock Pi S: presumably, this will be an open-spec community backed board like the Rock Pi 4. Aimed at IoT and audio applications, the headless SBC measures only 43 x 43mm. It is equipped with the new Rockchip RK3308 system-on-chip, featuring 4x low-power, 64-bit Cortex-A35 cores. The Rock Pi S offers a choice of 256MB or 512MB RAM plus a microSD slot and "1/2/4/8Gbit" of optional NAND flash.
Rock Pi 4 v1.4: the major improvement to the SBC, which is still the most affordable RK3399-based board around, is support for high-speed NVMe SSD storage via its M.2 socket. The Rock Pi 4 closely matches the Raspberry Pi layout and feature set, but offers the much faster, hexa-core Rockchip RK3399. It's equipped with a native GbE port, a pair each of USB 3.0 and 2.0 ports, and a 4K-ready HDMI 2.0 port in addition to 2-lane MIPI-DSI and -CSI.
Rock Pi Poe HAT: Although the Rock Pi 4 was announced with support for the Raspberry Pi PoE HAT, Radxa has designed its own that is better optimized for the SBC. The Rock Pi Poe HAT is compatible with both the Rock Pi 4 and the Raspberry Pi 3B+ and offers an optional 40-pin GPIO for pass through. The board has a 5V output on the GPIO power pin.
Further information can be found on Radxa's website.