Plywood Raspberry Pi Retropie Games Console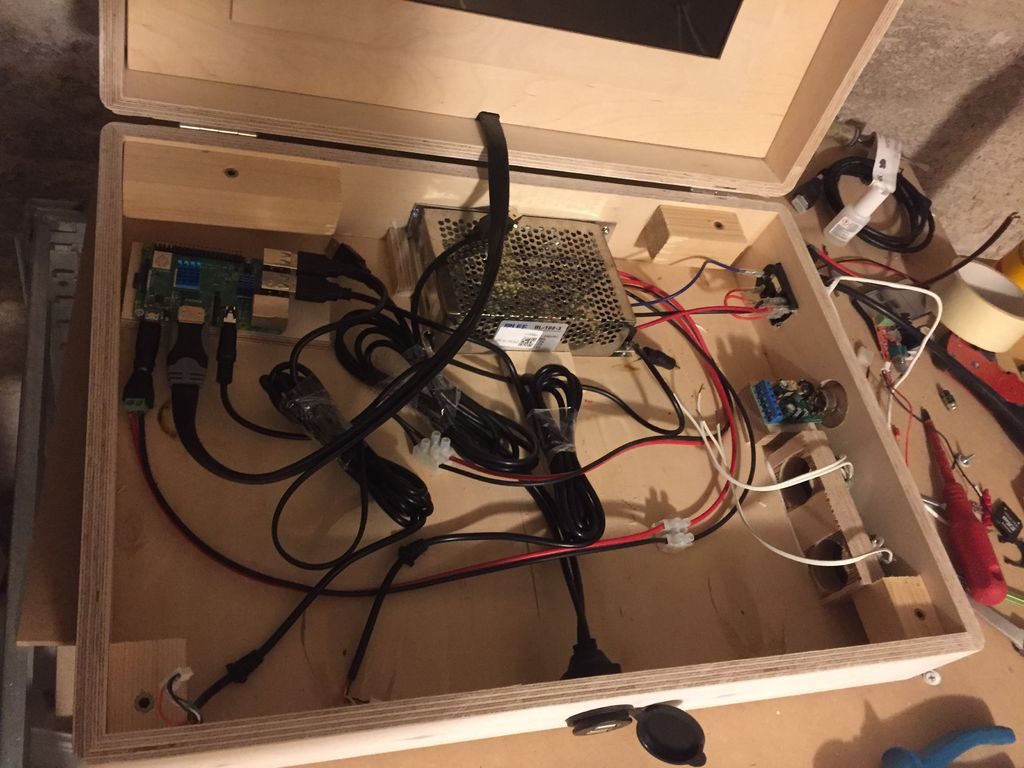 Instructables maker Hemulimania has just completed his fully portableRaspberry Pi games console that includes joystick and buttons for two playergaming and is fitted with an integral display providing a fully portable arcadecabinet.
Today there are many different amazing video game-consoles. They areamazing to this generation kids, for me those doesen't feel so great or theyjust do'nt give me that feeling what I got when I was a kid.

That's way I wanted to build old school retrogaming arcade suitcase withRaspberry with thousands of ole school retro games.

I wanted to make retro arcade game machine which is not too big, so itseasily put to closet when not playing.

That's why I wanted make it quite small but still big enough for two adultplayers.

I wanted it also to make it quite simple, so everyone can make it. I hope I succeed on that one.
For this project, RetroPie runs on a Raspberry pi 3B+ SBC.
The maker encountered many issues during project's development andassembling. For further information about certain decisions made about thedesign and construction of the portable Raspberry Pi console, please visit the official Instructables product page.