PLEN2, the world's first printable open-source humanoid 142% funded on Kickstarter
By
Staff
on April 20, 2015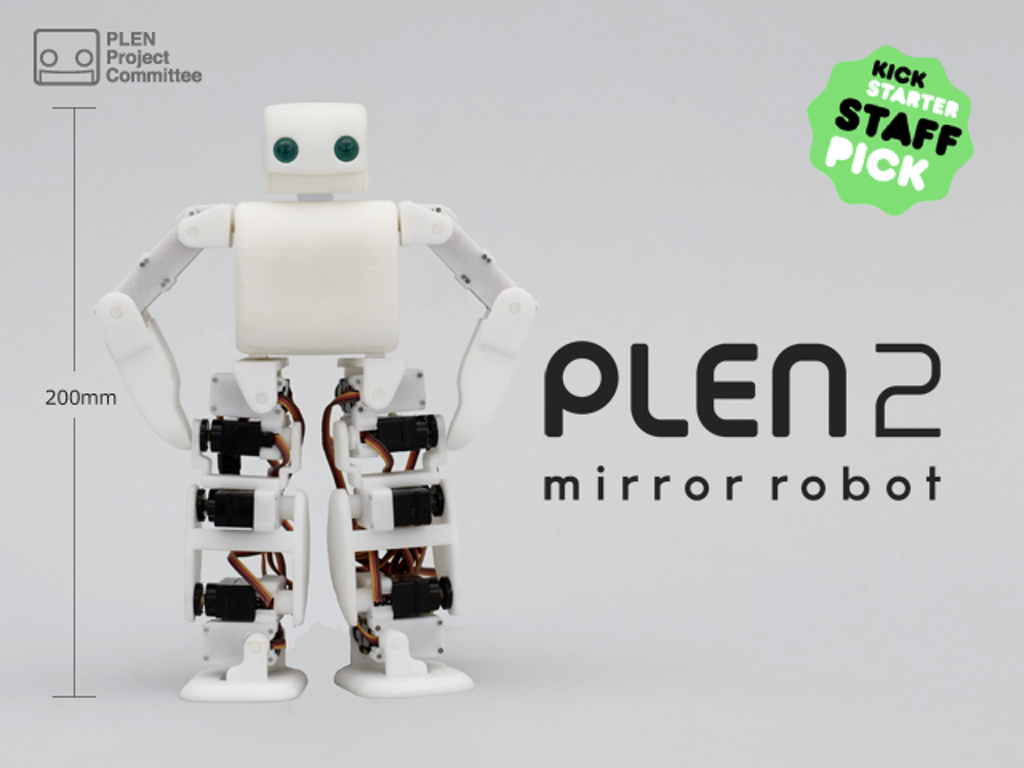 Less than 20 days to go yet, and this project has  been already funded. PLEN is a humanoid tiny open source robot born aiming at, according to team's vision:
Our aim is to open up the relationship between humans and technology through printable and open-source robot kit, "PLEN2". We do not believe that robots should replace people but that they should complement our abilities. We strongly believe that scientific technology can enrich everyone in society, if we embrace it in a positive manner. We are very small team. Thus, we need your help to build PLEN2, bring it to the world, and to grow the community. Please support us in our goal for a tomorrow where everyone can make his/her own humanoid robot. Let's humanize technology!
The robot is based on Arduino and the design is released under open source license. The whole robot is 3D printed. Here are the specs: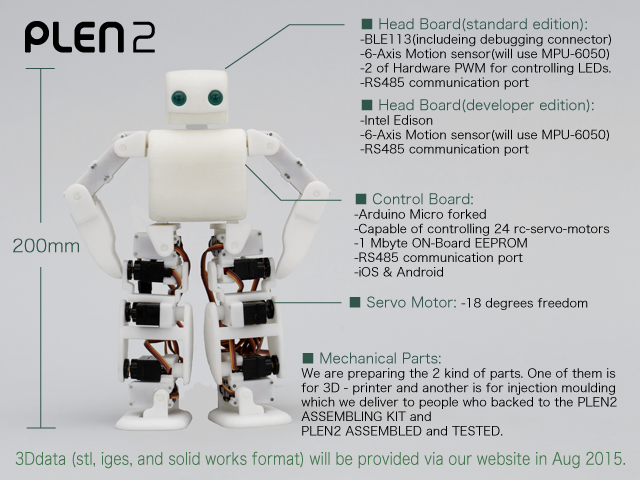 see more details on PLEN2, the world's first printable open-source humanoid. by PLEN Project Committee — Kickstarter.