Piper Computer Kit 2 Teaches Kids How to Become a Perfect Hardware Hacker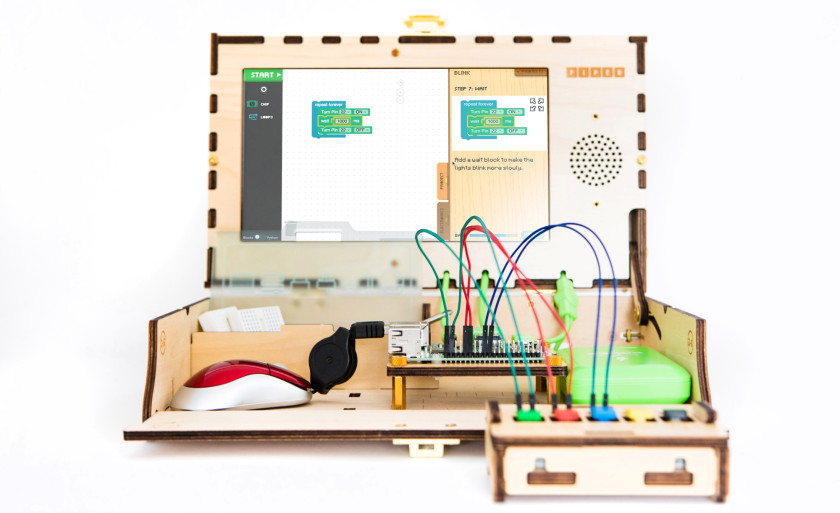 Teaching kids how to code is considered one of the core skills for the 21st Century, helping children develop the science, technology, engineering and mathematics (STEM) tools they'll need in the future. The Piper Computer Kit took that lesson one step further, letting children learn how to build a complete computer of their own, DIY style.
Aimed at children aged seven-plus, the Raspberry Pi-based Piper Computer Kit ($249 for a limited time) walks users through how to piece together the wooden case and the bundled electronics, which includes a Raspberry Pi 3 Model B as the main computer; a nine-inch 1024×600 resolution screen; 20+ electronic components including breadboards, buttons, switches, buzzers and LEDs for experimenting with hacking hardware; a 7800mah Lithium-ion battery; and USB mouse. It also includes a reusable carry case.
Once built the computer runs a variety of software designed to teach kids the principles of programming and introduce them to coding and controlling electronics. Piper comes pre-loaded with PiperCode, based on drag and drop code Google Blockly, and they can also use Python once they feel more comfortable in a text-based coding language. There are 11 projects, or they can jump into creative mode in Minecraft Pi Edition — playing where they're most comfortable, and most excited.
For more information you can visit the official Piper Computer Kit website.