Pi Top [4]: Raspberry Pi 4 Based mini-PC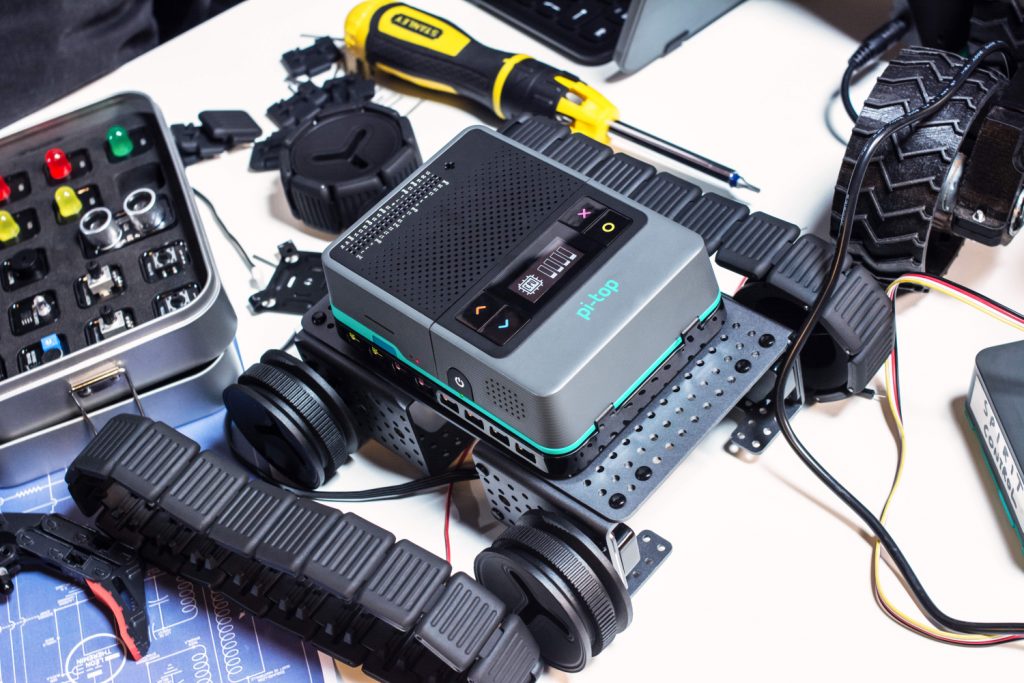 Pi-top has preannounced its first mini-PC form factor Pi-top and the first Pi accessory to feature the new Raspberry Pi 4 Model B. The pi-top [4] works more like a portable PC, with the Raspberry Pi 4 encased in a rectangular (and colorful) vessel.
Pi-Top is eager to tout the performance advantages of the latest-and-greatest Raspberry Pi machine. The 4GB RAM and ARM Cortex-A72 based processor promise a vastly improved day-to-day experience. Trivial things, like browsing and basic productivity tasks, should run smoother.
"With pi-top [4] we decided to go back to the drawing board and design a new kind of go-anywhere mobile computer that allows people to create and innovate, whether they want to set up a weather station on their roof, design a musical instrument or use in a more conventional mouse and keyboard configuration for video editing," Brown-Martin explained.
With its greater power and new features, the Raspberry Pi 4 is more suitable than ever as a desktop computer. You can easily plug the Pi-top [4] into a screen, computer, and mouse, or another computer, says the company.
The Pi-top [4] will ship with 12 pi-top component modules comprising programmable sensors, buttons and LEDs.

The Pi-top [4] will launch on Kickstarter, but there's no launch date or price.